Man lowers child into manhole after false missile alert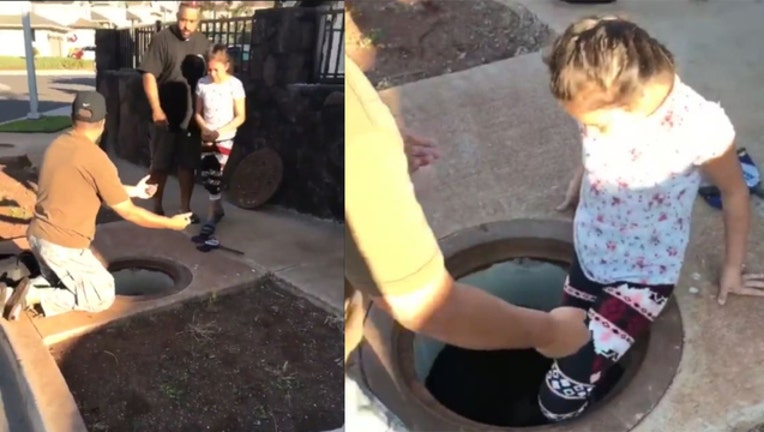 article
Hawaii (STORYFUL) - Before it was known to be a false alarm, people in Hawaii did whatever they could to make themselves safe from an imminent missile attack Saturday morning. 
An emergency notification was sent to mobile devices and broadcast systems across the islands telling people to take cover.
The notification read, in all capital letters, "Ballistic missile threat inbound to Hawaii. Seek immediate shelter. This is not a drill."
A video originally posted on Snapchat shows a man lowering a child down a manhole following the false alarm.
In another video, sirens can be heard and a voice telling residents to shelter in place.
According to Hawaii News Now, while it took state and military officials no time to take to social media to quell fears, it took nearly 40 minutes for emergency management to send a false alarm alert.
"Gov. David Ige and head of Hawaii's Emergency Management agency, Vern Miyagi, told Hawaii News Now that the false alert was the result of human error — and boiled down to someone pushing the wrong button," the report said.