Massive sinkhole near New Port Richey restaurant reopens three months later
NEW PORT RICHEY, Fla. - It's hard to take your eyes off of. A 50-feet-wide, 130-feet-deep sinkhole has reopened right next to a restaurant and a housing community off Little Road and State Road 54 -- and it has been a problem for months.
It was initially labeled as a depression when the ground opened up back in October.
The view from SkyFOX shows the sinkhole adjacent to the Varsity Sports Club on Little Road in New Port Richey.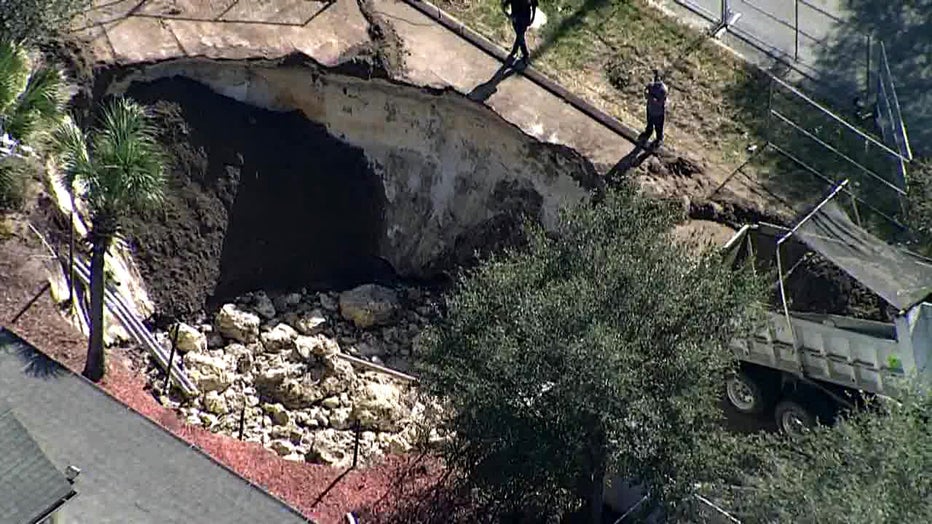 Pasco County says a sinkhole repair company went to fill it again last week using things like boulders, chemical foam, rock, and dirt. But it opened back up four days later.
The county put up a fence to keep people away. Several people went over to the fence Thursday to get a glimpse.
PREVIOUS: Engineers examine 130-foot hole in New Port Richey that continues to grow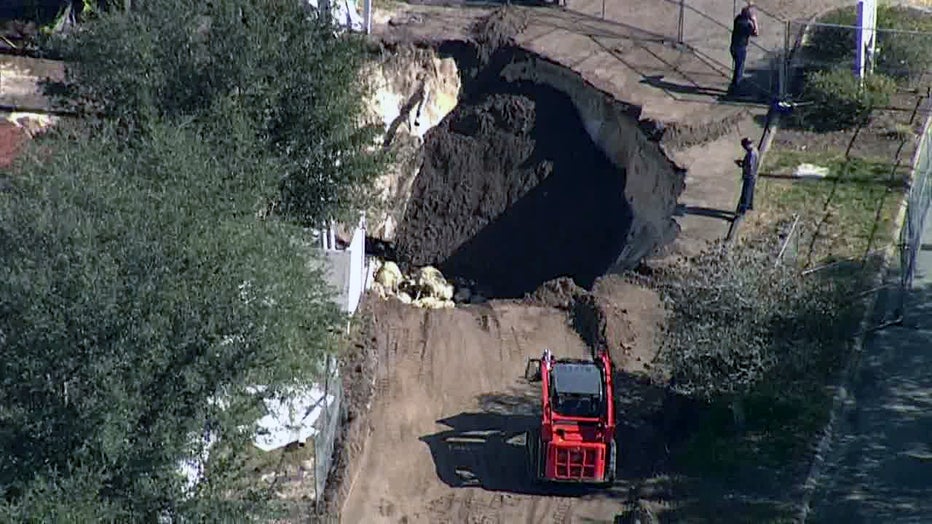 "I think it's amazing. I came down to take a picture. I have a cousin up north that refuses to come to Florida because she's afraid that when she comes this is exactly what's going to happen to where she stays," said Robert Clarke, who lives in New Port Richey.
The sinkhole is on private property. An engineering firm has been hired to take care of it. The business closes to the sinkhole is operating as normal.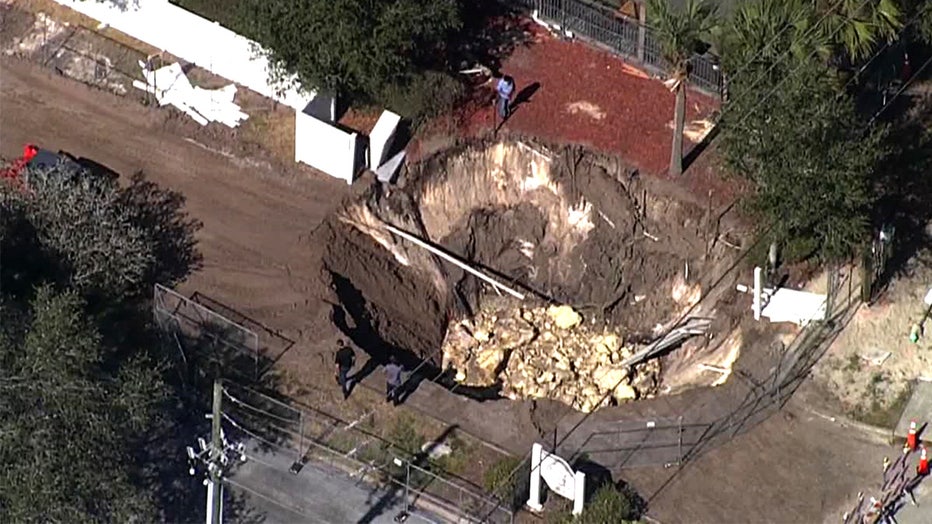 Pasco County oversees public safety concerns regarding the sinkhole. Pasco County emergency management has not issued any evacuations. The county also closed a southbound lane on Little Road to keep vehicles away from the area.
"It doesn't concern me personally but if I was this restaurant I'd be pretty nervous and obviously these folks in the subdivision have lost their entranceway," Clarke commented