Nature meets style, with a spooky twist, at Sulphur Springs Silver
SULPHUR SPRINGS, Fla. - For jewelry maker Leah Garand, this is the best time of the year. 
"I love spooky stuff. I love Halloween. I love all of it," she said. "Usually, I start making all my spooky stuff around August, and then I will stop in like November."
What exactly is spooky stuff? The answer: a variety of necklaces, earrings and rings featuring spiders, coffins, bones and pumpkins. 
"It's like I get to put all the pieces of me into a piece, and it really reflects that way," Garand said.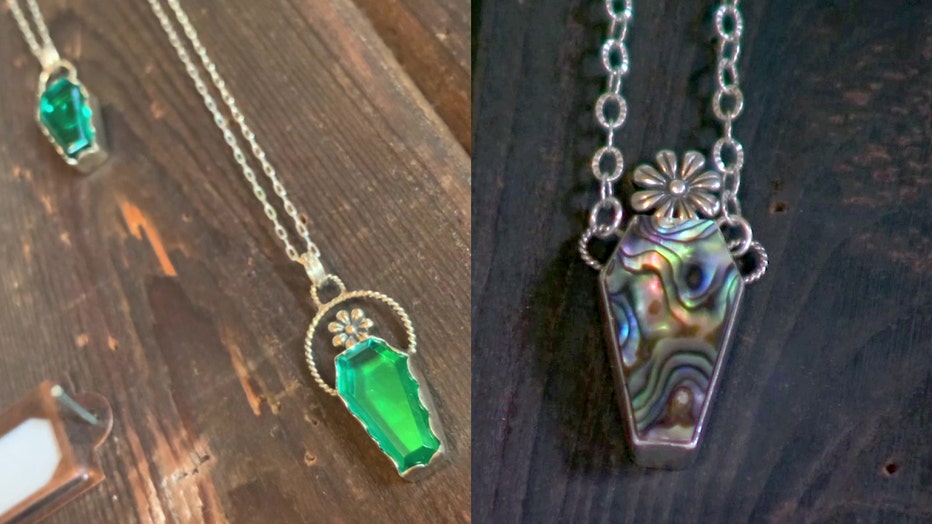 Garand started making jewelry in 2007 with her company Sulphur Springs Silver, which has grown every year since then. She specializes in sterling silver jewelry, with many pieces featuring natural stones. 
While her love of jewelry began around then, Garand's love for Halloween began earlier than that. 
"I remember loving Halloween ever since I was a little kid," she said. 
Her "spooky" jewelry is a by-product of those two passions. While many of those pieces are fun and playful, she hopes they have more meaning to her customers, showing the cycle of life. 
Outside of the Halloween-themed jewelry, Garand usually releases a collection at a time, focusing on one natural stone.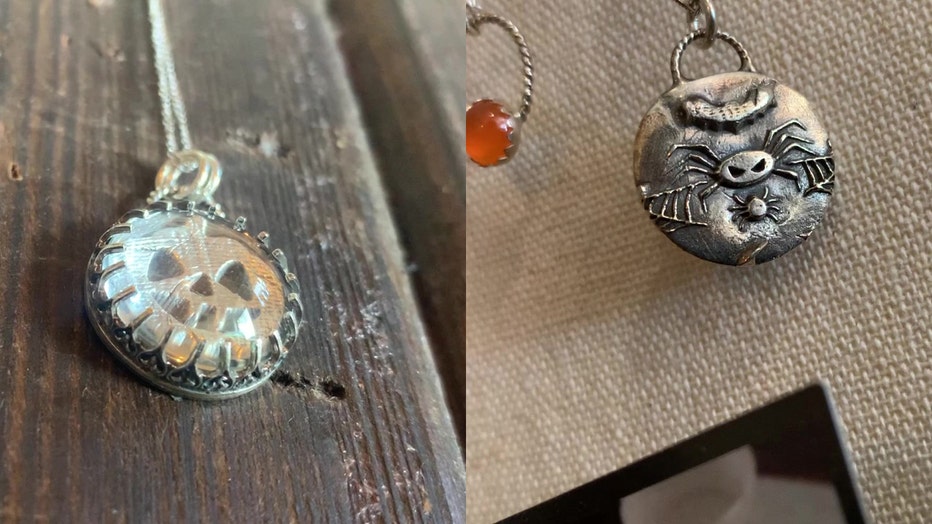 "The stone kind of tells me what it wants to be made into," she said. 
Her latest collection was called "Obsidian" and featured a couple of pairs of necklaces, earrings, rings, and bracelets. 
Since the stone has a dark vibe, she decided to use a lot of spiders, crows, and other spooky elements in the collection. 
She's inspired by many things, even sometimes by accidents in her workshop.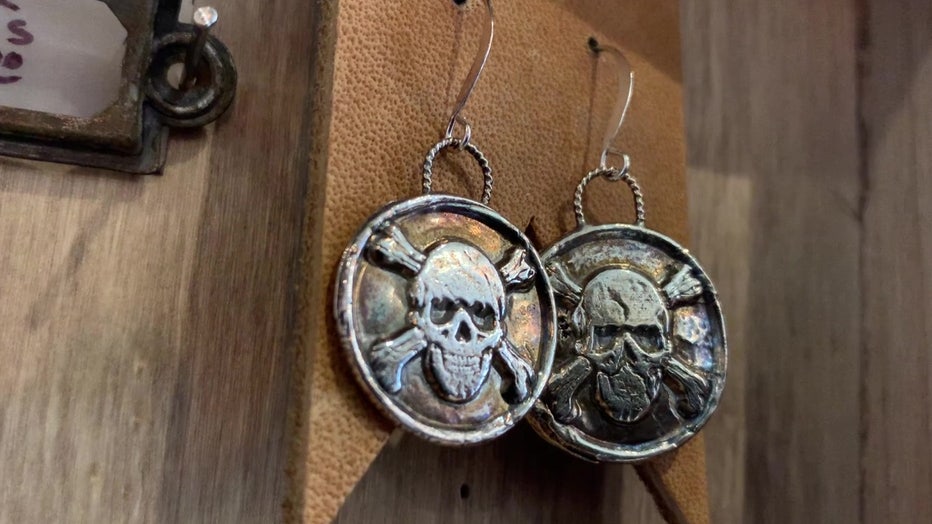 "Sometimes something will fall onto where I'm working, and then I'm like, 'Wait a second, that looks really cool,'" Garand said. 
In the immediate future, Garand will be celebrating her favorite time of year. In the long term, she hopes to grow her customer base and make more of the jewelry she loves. 
To see more of Garand's jewelry, visit: