Vietnam veteran's dog tags returned to family 57 years later
INGLIS, Fla. - When it came to his time serving as a Marine in Vietnam, Corporal Larry Hughes was a man of few words. He especially never said any words about his dog tag. 
"He was very humble," said his son Carl Hughes. "He never talked about his time in the service."
Somehow, the Marine lost his dog tag while serving near Da Nang Province in 1966.
READ: 'Our greatest generation': Parade held for Dunedin veteran's 98th birthday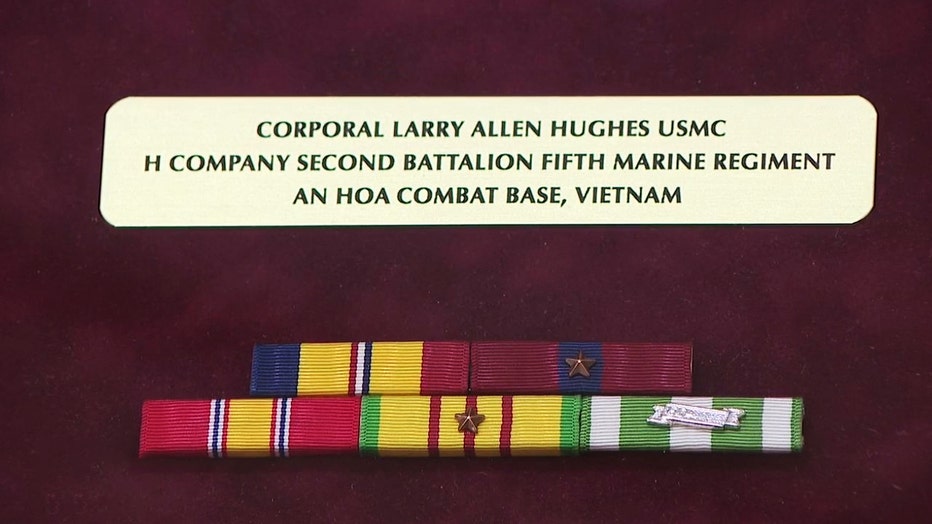 It's where former Virginia Senator Jim Webb and Notre Dame Professor Michael Desch took a group of students in October of last year. While exploring near an airstrip Americans had used, a villager approached them.
"He said, 'Oh, by the way, I have six dog tags that we found over the years plowing is rice fields,'" said Desch. "And he had one on his keychain. And I asked if we could bring it back."
Webb, who is also a former Navy secretary, found that Corporal Hughes had died, but his son and sister were alive and well in Inglis in Levy County.
"I was like, 'we need to find this person.' It's so symbolic," said Webb. 
MORE: Vietnam veteran gifted Super Bowl LVII tickets by Rob Gronkowski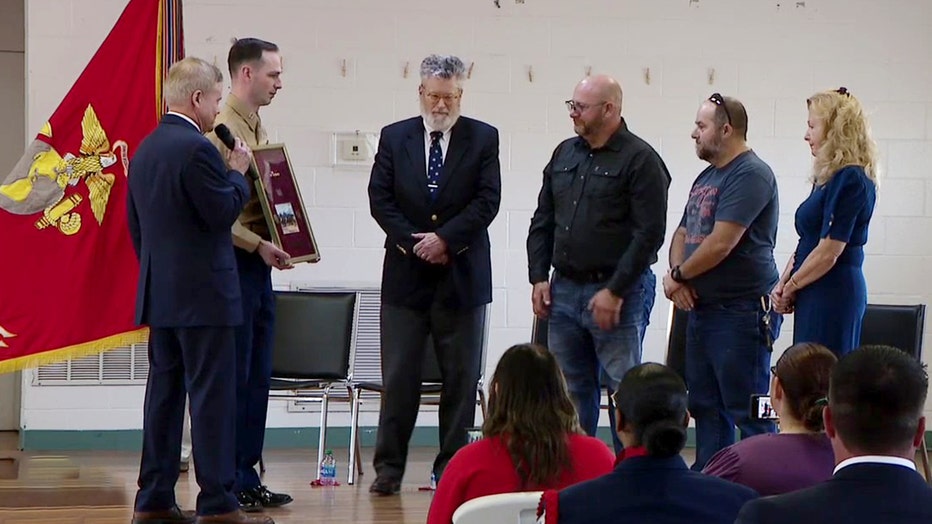 "I couldn't believe it. It was like a step back in time," said sister Patricia Hughes Prickett. 
Webb arranged with the Pentagon to bring the dog tag to the family on Friday afternoon.
"I was always so proud of Larry," said Prickett. "There was never a moment when I was not proud of him. And I'm just glad that he's been recognized" 
His family says getting his dog tag back from halfway around the world, after decades and decades, from a place that used to be enemy territory, is a lesson for us all.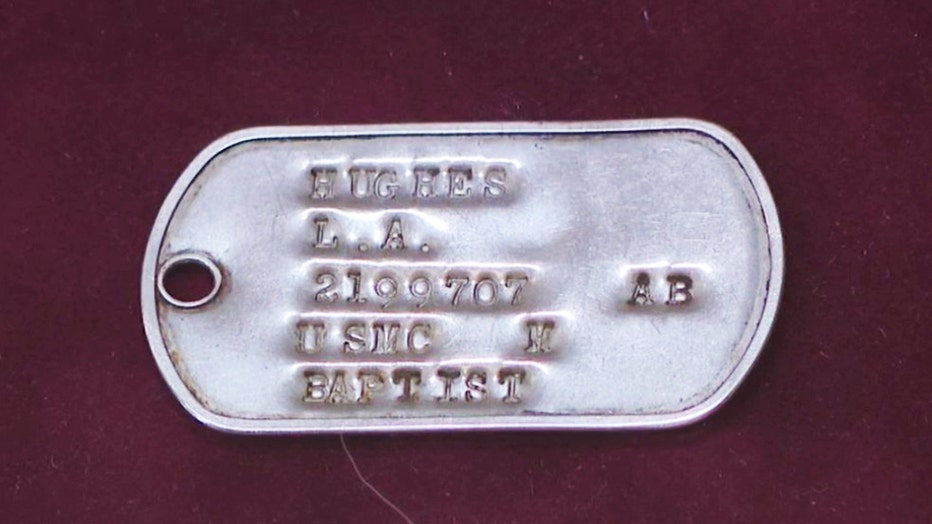 "The two sides hated each other, and look how they come together now that how quickly you can build that friendship, that bond," said Carl Hughes. "And that's what the world needs, is everybody can get along and love each other." 
PREVIOUS: Retired Green Berets' story of riding horseback in Afghanistan inspire 'Horse Soldier' bourbon brand
Corporal Hughes never explained to family why he didn't often talk of his time in Vietnam. But family does say it might have to do with his feeling that his service wasn't fully appreciated by some.
"That means the world and the Vietnam vets are getting recognition that they didn't get before," said Prickett.