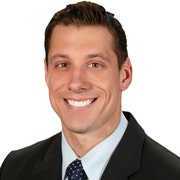 Josh Cascio joined the FOX 13 team as a reporter in March 2011.
Prior to working in Tampa, Josh was a general assignment reporter at ABC News 4 in Charleston, South Carolina. He spent three years in the Lowcountry, reporting on a variety of stories that took him from the governor's personal home to the flight deck of a C-17 aircraft. Josh received an Associated Press Award and a South Carolina Broadcast Association Star Award for his five-part series, "Dirty Jobs of the Lowcountry."
Josh's news career began in June 2005 in Rock Hill, South Carolina at CN2 News. There he did it all, from reporting and anchoring to studio production and shooting. While at CN2, Josh won "Best Feature Story" two years in a row from the Radio and Television Digital News Association of the Carolinas.
Josh is a 2005 graduate of Winthrop University in Rock Hill, South Carolina. He majored in broadcast journalism with a Spanish minor. Josh also traveled to Salamanca, Spain as part of his foreign language courses.
Originally from Waterford, Connecticut, Josh is thrilled to call Tampa home! A huge sports fan, you'll often find Josh watching them live or on TV. He's a diehard Red Sox, Patriots, Celtics and University of Connecticut Huskies fan. Josh also spends his free time playing pickup basketball and/or lifting weights at the gym.
Josh loves meeting new people and telling interesting stories, so if you see him around town, be sure to say hello.
If you would like to contact Josh, you can email him at Josh.Cascio@fox.com. You can also connect with him on Facebook, follow him on Twitter @JoshCascio and Instagram @joshcascio.
The latest from Josh Cascio