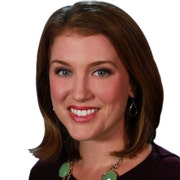 Catherine Hawley
Reporter
Catherine Hawley joined FOX 13 News as a general assignment reporter in October 2017. Her journalism career has taken her to numerous states up and down the East Coast. Before making the move to the Sunshine State to join the FOX 13 team, she worked as a reporter and fill-in anchor at WMAR in Baltimore, Maryland.
Catherine spent more than three years in Charm City covering national stories, including the death of Freddie Gray and the unrest that followed. She also reported on Baltimore's record-breaking murder rate, the heroin epidemic across the state, and innovative research and advancements happening at top medical centers in the area.
Born and raised in Pennsylvania, Catherine graduated summa cum laude from Temple University in Philadelphia. She had her television debut on Temple Update, a weekly, half-hour news show produced completely by students.
Catherine's professional career as a journalist began in 2008 in snowy, Syracuse, New York.  Her next stop was in Richmond, Virginia. While in Virginia, Catherine shot, edited, and wrote her own stories, along with filling in on the anchor desk.
When the opportunity came to move closer to her home state of Pennsylvania, Catherine packed her bags and went north to Allentown to work as the weekend anchor and reporter at WFMZ-TV. She was nominated for an Emmy Award for a series that followed a woman's eight-month journey through breast cancer.
In her time away from work, Catherine enjoys being outside in the sun and nature, cooking, and snowboarding. She is looking forward to exploring everything Florida has to offer and being a part of the FOX 13 News team.  If you see her around town, make sure to say hello!
If you have a story idea or want to connect with Catherine, you can email her at Catherine.Hawley@foxtv.com. You can also find her on Facebook and follow her on Twitter: @ChawleyFOX13.
The latest from Catherine Hawley