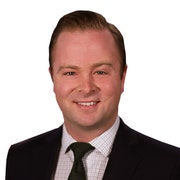 Andrew Keesee
Sports reporter
Andrew Keesee is a multimedia sports reporter for the FOX 13 Sports team. He joined FOX 13 in January of 2020.
Andrew's TV news career began as a morning show producer for KWES in Midland, Texas before realizing his real calling was telling sports stories. He eventually moved into the sports department, and in front of the camera as KWES' weekend sports anchor and reporter.
A native Texan, Andrew lived in Florida for almost three years before moving to Tampa. He was a sports anchor and reporter at WINK News in Fort Myers. While at WINK, Andrew traveled all over the state, covering everything from minor league hockey, MLB Spring Training, NCAA basketball, football at all levels, and the Daytona 500.
Before Florida, Andrew left his weekend sports anchor position in Midland, Texas to become the sports director for WEVV in Evansville, Indiana. There, he helped re-establish a news broadcast that had been off the WEVV airways for 14 years.
In his free time, Andrew enjoys hanging out with his dog, Dwyer, rollerblading (often at the same time), and watching his favorite sport, hockey. Since moving to Florida, he has become a fond of the beach and kayaking.
If you or an athlete you know has an interesting story, Andrew wants to tell it. You can e-mail him at andrew.keesee@foxtv.com, contact him through Facebook, or follow him on Twitter at @Andrew_FOX13.
The latest from Andrew Keesee