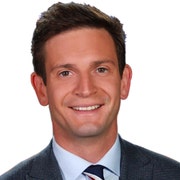 Dan Matics
Pinellas bureau
Dan Matics joined the FOX 13 team in September of 2016 with a focus on covering the city of St. Petersburg and Pinellas County, the most densely populated county in Florida.
He loves telling stories that help victims of violent crimes, holds those in power accountable and the more bizarre, "Florida Man" stories that are known to spark a conversation.
Before joining FOX 13, he was a weekday morning anchor and reporter for WCHS-TV in Charleston, West Virginia.  He started his career in 2010 as a reporter and producer for WOWK-TV in Huntington, West Virginia while attending Marshall University.
Some of his more memorable stories include coverage of hurricanes and tornadoes, the Seminole Heights serial killer, a chemical spill that contaminated the water supply for 300,000 people in West Virginia, and exposing the negligence of a Southern West Virginia health clinic that infected patients by reusing needles.
Dan loves exploring the beauty of west central Florida, which means you can usually find him near the water, boating or beaching most weekends.  He also loves golfing and exploring the wonderful restaurants of Tampa Bay – so be sure to drop him a recommendation, along with story ideas on social media.
Dan can be contacted email: Daniel.Matics@foxtv.com, Twitter: twitter.com/danmaticsFOX, Instagram: www.instagram.com/dantvnews, and Facebook: www.facebook.com/Dan.Matics.FOX13
The latest from Dan Matics