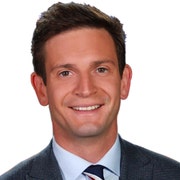 Dan Matics
Pinellas bureau
Dan Matics joined the FOX 13 team in September 2016 with a focus on covering the city of St. Petersburg and Pinellas County, the most densely populated county in Florida.
He loves telling stories that help victims of violent crimes, hold those in power accountable, and the more bizarre stories known to spark a conversation.
Before joining FOX 13, he was a weekday morning anchor and reporter for WCHS-TV in Charleston, West Virginia. He started his career in 2010 as a reporter and producer for WOWK-TV in Huntington, West Virginia while attending Marshall University.
Some of his more memorable stories include coverage of hurricanes and tornadoes, the Seminole Heights serial killer, a chemical spill that contaminated the water supply for 300,000 people in West Virginia, and exposing the negligence of a Southern West Virginia health clinic that infected patients by reusing needles.
Dan loves exploring the beauty of West Central Florida, which means you can usually find him on the beach or on a boat most weekends. He also loves golfing and exploring the wonderful restaurants of Tampa Bay – so be sure to drop him a recommendation, along with story ideas on social media.
Dan can be contacted email: Daniel.Matics@foxtv.com, Twitter: twitter.com/danmaticsFOX, Instagram: www.instagram.com/dantvnews, and Facebook: www.facebook.com/Dan.Matics.FOX13
The latest from Dan Matics
Two years after former Port Richey Mayor Dale Massad fired a gun at SWAT team members raiding his home, he has pleaded guilty to lesser charges. 
Leaders in St. Petersburg's African American community are upset about how the COVID-19 vaccine is being rolled out. They say Governor Ron Desantis is playing favorites while people of color have had little access to the vaccine.
Florida state lawmakers unveiled an "aggressive" plan to combat sea-level rise in the state's history Friday.
Lloyd Duyan has been suspended from duty and is in jail without bond after Sarasota deputies say a 17-year-old student had the courage to speak up after being sexually battered off-campus last August.  
Plans to redevelop the Tropicana Field site could mean getting rid of Interstate 175, but John's Hopkins All Children's Hospital said that would make getting to the emergency room take a lot longer.
Archeologists have located 29 graves of African Americans in what used to be the North Greenwood Cemetery.  The African American cemetery was relocated in 1954 to make way for redevelopment.  
A major hurdle has been cleared to revamp and expand St. Petersburg's oldest affordable housing complex.  
Cities throughout the Tampa Bay area on alert after a cyberattack into the computer that controls the chemicals in Oldsmar's water supply. 
Investigators say someone took over a computer that controls the city of Oldsmar's water system and tried to poison the water supply. The FBI, Secret Service and Pinellas deputies are now looking into the case.