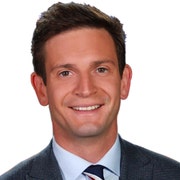 Dan Matics
Pinellas bureau
Dan Matics joined the FOX 13 team in September 2016 with a focus on covering the city of St. Petersburg and Pinellas County, the most densely populated county in Florida.
He loves telling stories that help victims of violent crimes, hold those in power accountable, and the more bizarre stories known to spark a conversation.
Before joining FOX 13, he was a weekday morning anchor and reporter for WCHS-TV in Charleston, West Virginia. He started his career in 2010 as a reporter and producer for WOWK-TV in Huntington, West Virginia while attending Marshall University.
Some of his more memorable stories include coverage of hurricanes and tornadoes, the Seminole Heights serial killer, a chemical spill that contaminated the water supply for 300,000 people in West Virginia, and exposing the negligence of a Southern West Virginia health clinic that infected patients by reusing needles.
Dan loves exploring the beauty of West Central Florida, which means you can usually find him on the beach or on a boat most weekends. He also loves golfing and exploring the wonderful restaurants of Tampa Bay – so be sure to drop him a recommendation, along with story ideas on social media.
Dan can be contacted email: Daniel.Matics@foxtv.com, Twitter: twitter.com/danmaticsFOX, Instagram: www.instagram.com/dantvnews, and Facebook: www.facebook.com/Dan.Matics.FOX13
The latest from Dan Matics
With early voting in Florida beginning Monday, Hillsborough election officials will deliver equipment and supplies to Raymond James Stadium, which will be one of 26 early voting locations in the county.  
With Election Day three weeks away, the FBI and Florida state officials are warning voters about the spread of disinformation.  
The Florida Department of Transportation has installed markings to keep motorists and pedestrians out of danger zones near railroad crossings.  
Coming out has two different meanings for organizers getting ready for a week-long celebration that begins Sunday evening, on National Coming Out Day in the gay community. 
An out of work wedding planner and wedding photographer teamed up to produce intimate, all-inclusive weddings for couples getting married during the pandemic.
The Firestone Grand Prix kicks off on Friday October 23. It's usually held in March, but COVID ruined that plan.   The race is returning with a limited 20,000 fans instead of it usual 140,000.  
Parents and teachers in Pinellas County are continuing to slam the school district over simultaneous teaching.
Faster, smoother, more fuel-efficient travel between the Bay Area and South Florida -- that's the dream Hyperloop Transportation Technologies pitched to the Tampa Bay Area Regional Transportation Authority Friday.
In the hours after the grand jury decision was announced in the Breonna Taylor case, reactions and protests spread across the country -- including right in St. Petersburg, where two intense confrontations occurred Wednesday night.