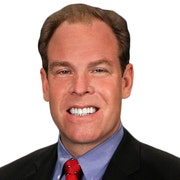 Jeff Tewksbury
Sports reporter
Jeff Tewksbury is a multimedia journalist, reporting and shooting video for FOX 13 Sports.
He came to Channel 13 in 1988 from WATE-TV in Knoxville, Tennessee where he was a sports photographer/reporter and fill-in anchor.
Tewksbury graduated from Emory & Henry College in 1982 with a degree in mass communications.
The winner of two Suncoast regional Emmy awards, Tewksbury lives in Seffner with his wife Judy.
If you would like to contact Jeff, you can email him at Jeff.Tewksbury@fox.com. You can also connect with him on Twitter @JeffTewksFOX13.
The latest from Jeff Tewksbury