Wesley Chapel junior lacrosse player leads nation in goals
WESLEY CHAPEL, Fla. - Anthony Iserino won't be the biggest kid on any lacrosse field he walks onto, but his game is certainly big enough to get the job done. 
"Whether we're at a home game or away games, players are always like, 'There he is. There's number nine. There's Anthony," says Wesley Chapel head coach Frankie McDermond. 
Each time Iseriono steps onto the field, in fact, his mind is focused on finding the back of the net. 
READ: Baseball fans form Brooklyn Brotherhood at Yankees Spring Training
"When I see an opportunity, I'm just going to take it, at that point," the Wesley Chapel junior said. 
So far, this season, Iserino is taking his chances early and often. Through 14 games, Iserino's 65 goals don't just lead the team, or even the state, but the entire country. 
"It's art. It really is," said McDermond.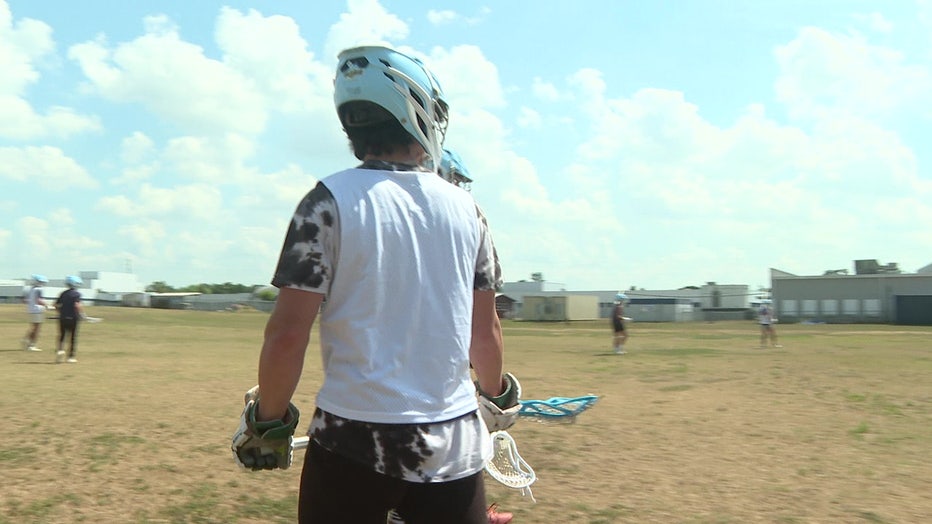 The funny thing is Isernio didn't even pick up a lacrosse stick for the first time until four years ago, but he has learned quickly ever since. 
MORE: IMG Academy taps former Olympian to head school's volleyball program
"It's kind of breathtaking, because I never thought, when I started four years ago, that I would be leading the entire country," Iserino said. 
Now, the junior is hoping he can hold onto his lead in goals scored with the season starting to wind down. 
"Hopefully if I keep doing this, I can rack up a certain number of points and get looked at by a few colleges for this," Iserino said. 
And in a sport dominated nationwide by prep and private schools, Iserino and the Wildcats are hoping to show that any school can climb the LAX ladder. 
"A lot of people wrote us off earlier this year," said McDermond. "To come back and prove to them that we are here and we're going to be a dominant force in the coming years, adding Anthony to the mix, only leaves teams puzzled."