Plane crashes into Gulf of Mexico killing woman, child after taking off from Venice airport; Man still missing
VENICE, Fla. - Authorities continue to search for a man involved in a plane crash that claimed the lives of a woman and child. 
According to the Venice Police Department, the wreckage of a rented Piper Cherokee was discovered around 2 p.m. approximately one-third of a mile offshore, just west of the airport.
Multiple agencies began searching for the plane Sunday morning after the Federal Aviation Administration requested assistance locating an overdue plane that had not returned to its originating airport in St. Petersburg Saturday night.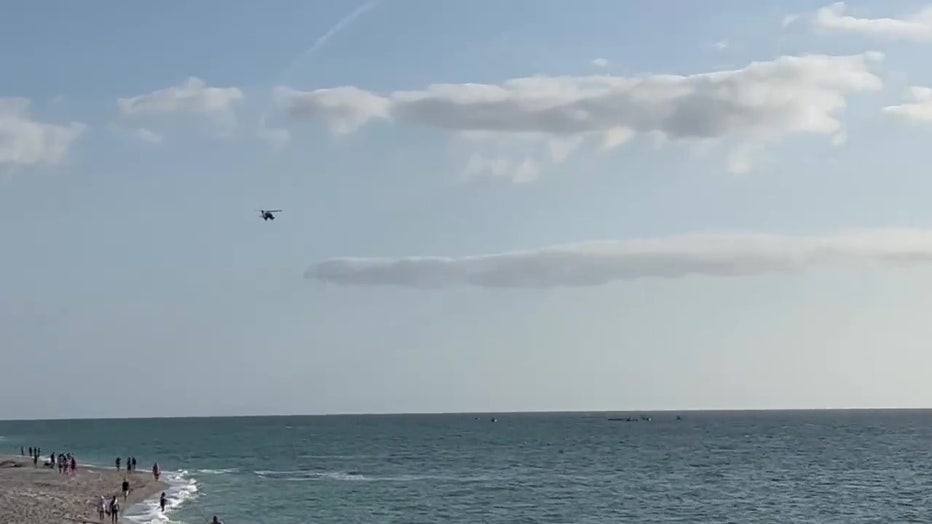 A helicopter is searching the Gulf of Mexico after a plane reportedly crashed after taking off from Venice Saturday night. 
Around 10 a.m. on Sunday, as agencies began investigating, a recreational boater discovered a deceased woman floating in the Gulf of Mexico about two and a half miles west of Venice Beach. Marine assets from multiple agencies responded to the area and began looking for the plane wreckage and other people who may have been on board. 
Divers from the Sarasota County Sheriff's Office found the body of a deceased child within the plane's passenger area on Sunday afternoon.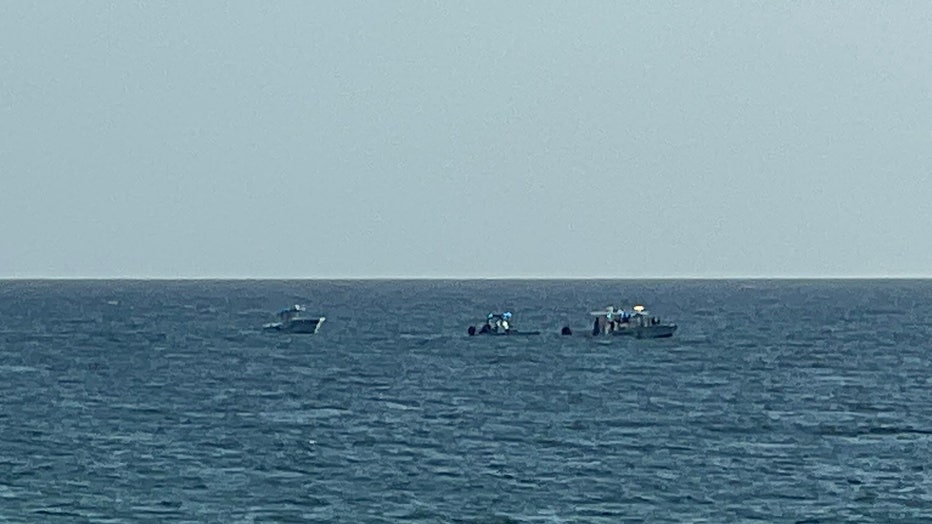 Boats search the Gulf of Mexico after plane reportedly crashed after takeoff Saturday night. 
According to police, a male pilot or passenger was also in the plane during the flight, but he has not yet been located with the wreckage. 
Police say they know who the individuals were on the aircraft, but they are not releasing their identities until their family has been notified and officers received clearance from other agencies. 
Agencies will continue to search the area for the missing potential male occupant until sunset on Sunday and will resume as long as conditions allow.