FHP: Motorcyclist dies after crashing into trailer full of vehicle parts on I-75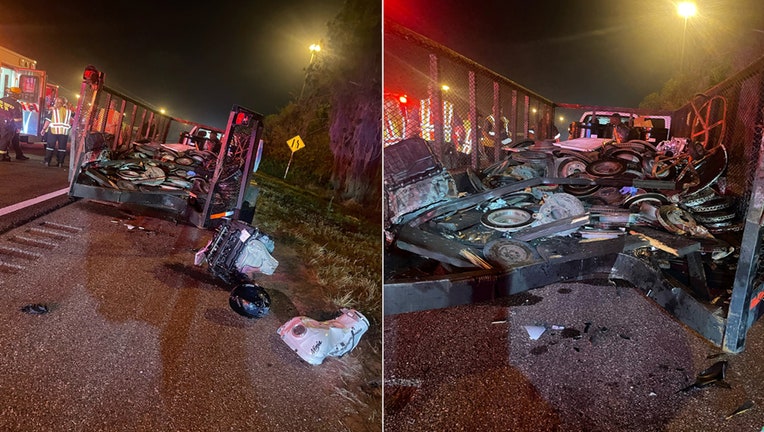 article
WESLEY CHAPEL, Fla. - A Tampa died early Tuesday morning in a motorcycle crash on I-75 in Pasco County. 
According to the Florida Highway Patrol, the 23-year-old man was speeding southbound on I-75 near the State Road 56 exit around 12:30 a.m. when he tried to pass a truck towing a trailer full of vehicle parts and crashed into it. 
Troopers say upon impact, the motorcyclist was thrown from his bike and into the open trailer as debris from the collision spread across all southbound lanes of the interstate. 
The motorcyclist was airlifted to an area hospital and later died. 
The driver of the truck, a 53-year-old man from Apollo Beach, was not injured. 
Troopers say five vehicles were involved in a second collision as a result of the debris on the interstate, but nobody was injured. 
The crashes closed the southbound lanes of I-75 for about three hours.