Local doctors hope to protect firefighters from cancer with new initiative
LONGBOAT KEY, FLA. - With every call, firefighters with Longboat Key Fire Rescue rush to help others. 
"When the firefighters join the fire department, we knew it was a dangerous job. What we didn't know was that over a period of years, the cumulative effect, what it would cause in our bodies," said Chief Paul Dezzi. 
As they run into burning buildings, respond to accidents and spills, one surrounding danger is often unseen.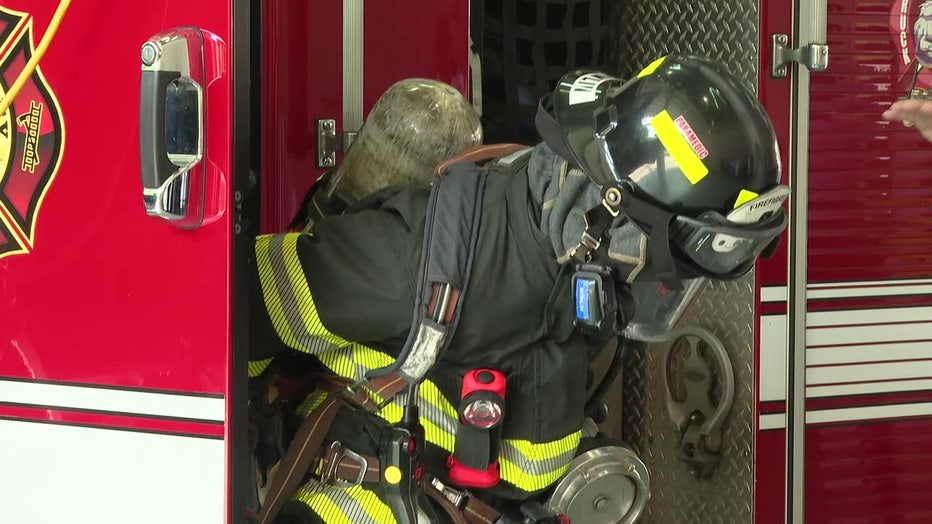 File: Cancer has become a health concern for firefighters.
Cancer has become the leading cause of death among firefighters. 
"The oxygen tanks that we wear, the hoods that we wear, all those things that we wear, it's still a chance for us to have that chemical absorbed in our system," said Chief Dezzi. 
In hopes of changing that outcome, Sarasota Memorial Hospital's Brian D. Jellison Cancer Institute will work with fire crews throughout Sarasota and Manatee counties on their Firefighter Cancer Collaborative.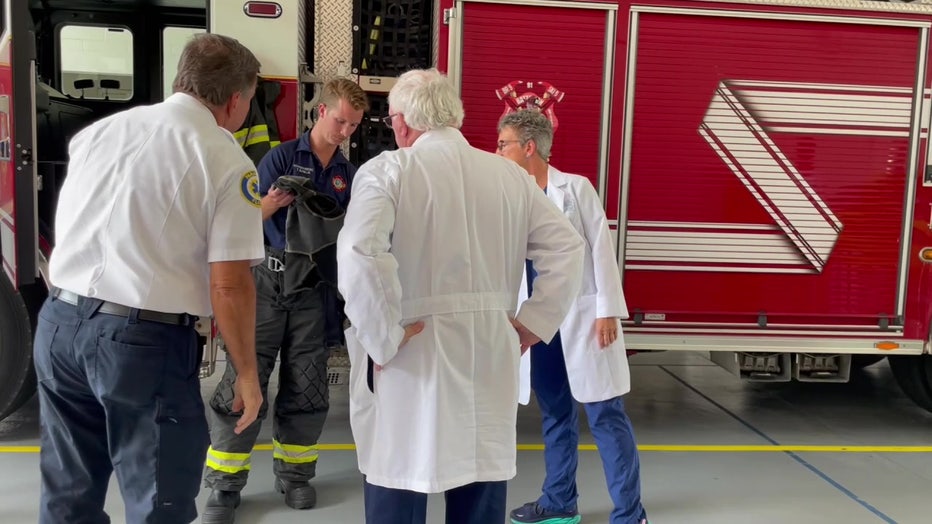 File: The Sarasota Memorial Hospital's Brian D. Jellison Cancer Institute encourages fire crews to be safe and get regular screenings. 
"Everyone needs to understand what's going on in them as well as their environment to try and mitigate these things. We also know firefighters by what they do are at higher risks. We don't 100% understand that, but we understand that there are multitude of agents that you get exposed to on a daily basis that are carcinogenic in their nature," said Dr. Richard Brown the Medical Director of the Jellison Cancer Institute. 
The group works to educate firefighters on their risks, while encouraging early and regular screenings.
If a firefighter is diagnosed with cancer, doctors will work to support them and their families. 
READ: Pancreatic cancer vaccine trial offers 'encouraging' results, 'positive outlook for the future'
"You're doing your job and trying to help people and save lives and save buildings, but you shouldn't be put at undo risks because of things you're exposed to and unfortunately that is part of the job," said Dr. Brown. 
Longboat Key Fire Rescue Fire Marshall, Assistant Chief Jane Herrin is a breast cancer survivor. 
READ: Groundbreaking vaccine trial aims to prevent cancers associated with Lynch syndrome
"I started out in fire service when we sometimes ran in without a mask, but times have gotten better, and we've gotten smarter," she said. 
Sarasota Memorial Hospital hopes to continue helping crews, in saving their own lives. 
"I changed a lot of my life when I found out, and I've been successful," said Assistant Chief Herrin.