Florida K9 finds missing non-verbal autistic child
CRESTVIEW, Fla. - An 8-year-old boy with autism is safe after wandering away from home thanks to a deputy K9.
According to the Okaloosa County Sheriff's Office, K9 Beau and his handler, Deputy Tim Patterson, began searching for the non-verbal child shortly after he walked away from his panhandle home late Monday night. 
The search began with Beau sniffing one of the child's shirts. He then tracked the boy down in less than 10 minutes.  The child was standing in some bushes behind the house and was quickly returned to his worried family.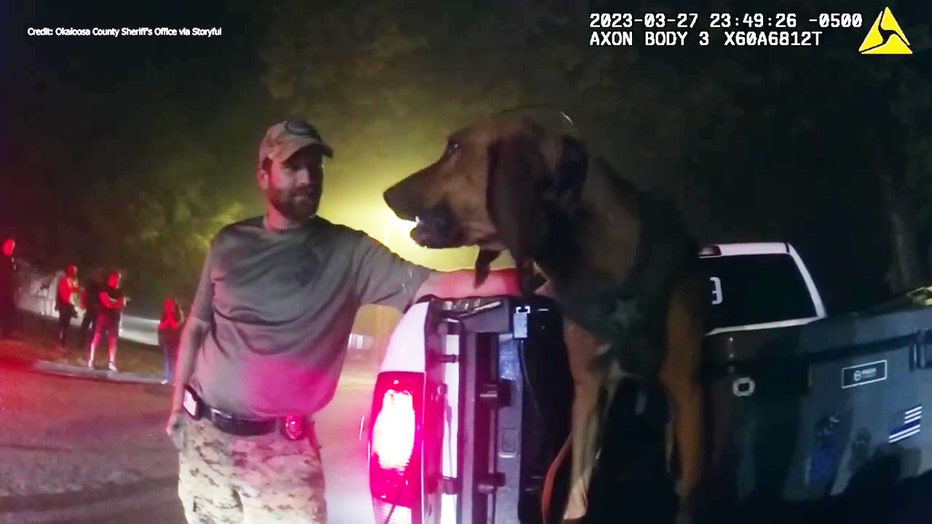 K9 Beau enjoys a drink of water after finding a missing non-verbal autistic child who wandered away from home. 
OCSO says this was Beau's first "official find" for the agency and it earned him lots of praise, hugs, and a much-appreciated long drink of water.