St. Pete plan lays out costs for 'Pier District'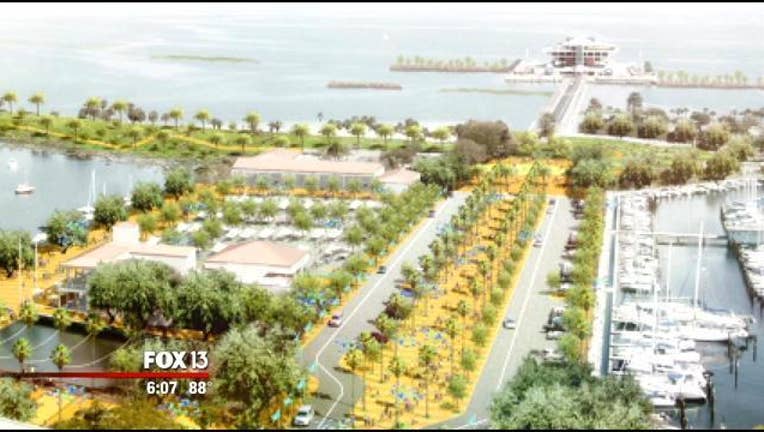 article
ST. PETERSBURG (FOX 13) - A new city document puts a hefty price tag on the concepts contained in a new downtown waterfront master plan. 
A revised Intown Redevelopment Plan says the waterfront plan "...identified nearly $800 million in potential public and private improvements..." in the entire planning area, which stretches nearly seven miles from Coffee Pot Bayou to Lassing Park.  The same document puts the cost of improvements near the St. Petersburg Pier at $51.7 million, not including a new pier.
The Intown document and another city document also apply a new label to the Pier, the 21-acre park leading up to the Pier, and the adjoining boat basins:  The Pier District. 
The city has hired a design team for the Pier, and is now looking for a design team for the rest of the Pier District. 
"We'll have the design team come and take that master plan and do what we can within the budget constraints that we've got," Mayor Rick Kriseman told FOX 13 News last week. 
At the moment, the city has $45-million for the Pier and $20 million for the adjoining park. 
All of that money and tens of millions more for the Dali Museum, the Mahaffey Theater and other improvements have come from a special property tax strategy adopted by the city and Pinellas County in 1982.
"At this point, the money's coming in...at about $9-million a year," city councilman Karl Nurse pointed out. "If all of the money just keeps going into the downtown project fund, you don't get an opportunity to weigh what are the relative needs of different projects around the city." 
Nurse will raise his objections Thursday, when the city council considers otherwise-routine updates to the Intown Redevelopment Plan.