Child killed, teen injured in Tampa shooting, police say
TAMPA, Fla. - The Tampa Police Department is investigating a shooting that killed a 12-year-old and injured a 14-year-old Sunday afternoon. 
According to TPD, officers were called to a home on the 2600 block of E 111th Ave. shortly before 2 p.m. for a reported shooting. 
Upon arrival, officers found the 12-year-old deceased inside with a gunshot wound to the upper body. 
A 14-year-old was taken to an area hospital for a gunshot wound to the upper body. 
"When the shots went off all the kids ran out. A whole bunch of kids ran out," neighbor Rick Hamilton said.
Officers say the victims, who did not live at the house, were inside with other juveniles when the shooting occurred.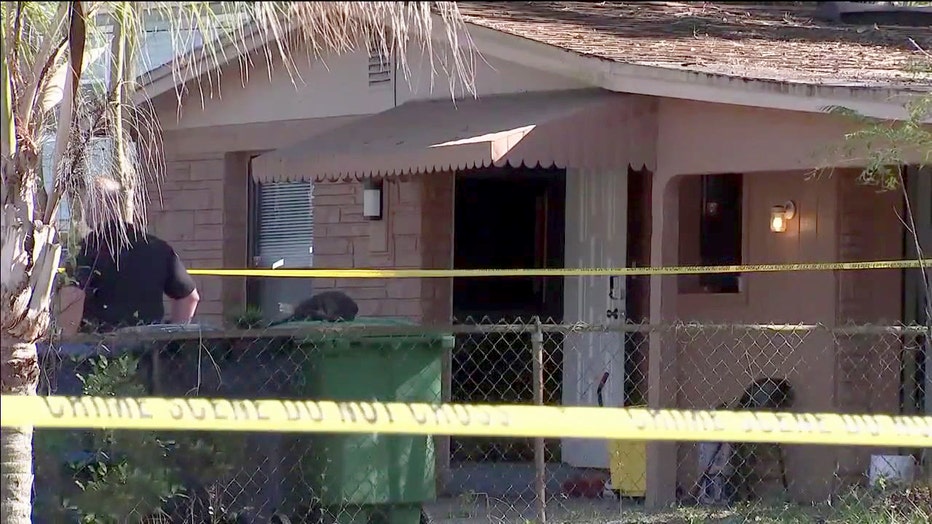 Scene where a child was killed and a teen was injured in Tampa
"Two kids ran out of the house, panicky. They were nervous. They were looking so scared and then another one came out and he was wounded around the mouth area," neighbor Kesha said.
Kesha who did not want her last name to be used, says she was on her front porch when she heard a gunshot.
"My neighbor went to the house to see what was going on. He helped him with a towel. My neighbor said there was another kid in there laying down and when he went in he was wounded also," Kesha said.
At this time it's still not clear how the gun went off or who pulled the trigger but neighbors like Rick Hamilton say it's upsetting to know kids were anywhere near a firearm.
"It's awful. It's awful because a lot of kids play around here and this is where they play right here. Like I said there's always something going on," Hamilton said.
Investigators do not believe the shooting was random and they are talking with witnesses and an adult guardian who lives at the home but was not present during the shooting.