Bucs passed on Peterson more than once; now it's their challenge to stop him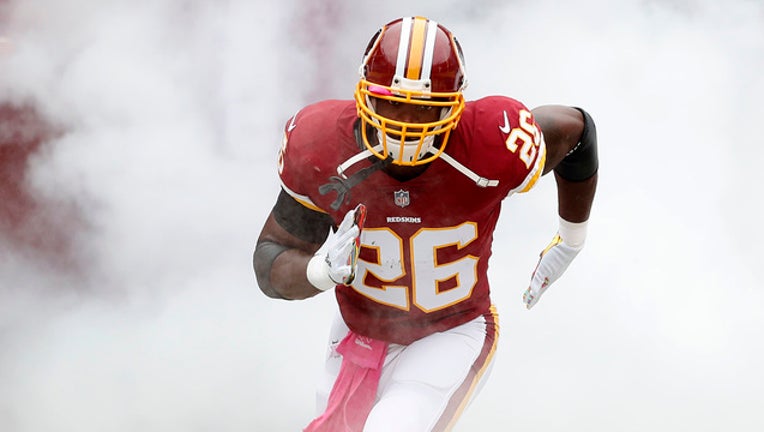 article
TAMPA (FOX 13) - After 13 years in the league, Adrian Peterson is still running and making defenses miss. He has the second-most rushing yards among active players in the NFL. 
"This guy's been a great player for a long, long time," said Bucs defensive coordinator Mark Duffner. "I think he's fifth in the league in rushing right now. Really is a force to be reckoned with. He's running the ball well, he's catching the ball well. Big challenge for us."
The Bucs are preparing for a player they shouldn't have to. In 2007, the Bucs could have drafted him in the first round. They passed, instead selecting Gaines Adams, who was a bust and later died of a heart attack in 2010. 
Then, last season as a free agent, Peterson wanted to play for the Bucs, but once again they passed. Now they're having to face one of Washington's most productive players. 
"All they have to do is look at all the film that we've seen too and see how productive he is," said Duffner. "He clearly has to be on our minds in terms of what he gives the Redskins offense and the challenge before us."
"I'm from Minnesota so I was in high school when he was a running back for the Vikings," offered Bucs defensive lineman Beau Allen. "I think he still has a lot of juice. You don't even think about how long he's been doing it, how long he's been in the NFL when you watch him on tape. 
While most of the NFL is throwing the ball around. The strength of the Redskins offense is running the football, which puts most emphasis on containing Peterson.
"That's one of our primary focuses," continued Allen. "Especially their running game, shutting down number 26. And I think he's a good back. We definitely need to do anything we can to eliminate him in the run game."
"I know he's a fierce competitor," added Duffner. "He's taking on the challenge of when he wasn't playing to get ready to play. Now he's hell-bent to make that a very productive situation."