$75 Publix coupon on social media is a fake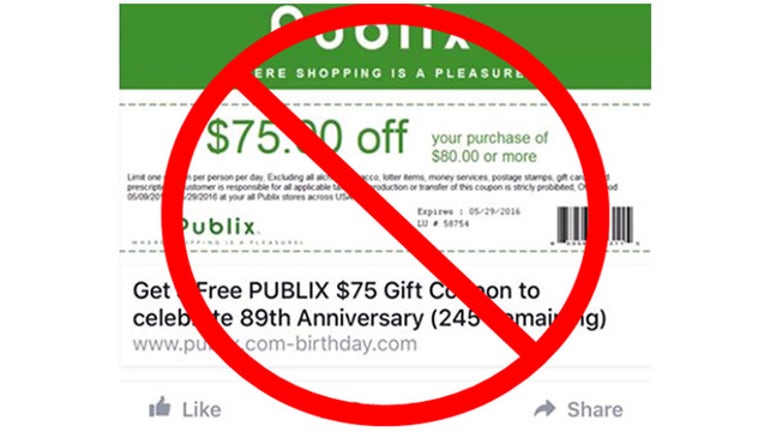 article
LAKELAND, Fla. - A $75 Publix coupon that is making its way across social media is a fake.
Publix posted a photo of the fake coupon on its Facebook page verifying that the coupon was a fraud.
The photo is for $75 off your purchase of $80 or more, but Publix said the coupon is not valid and it's not supported by any of its locations.
"We recommend not participating in the promotion or providing your personal information," Publix said in the post.

Publix also said it is investigating the situation.