Crisis Center of Tampa Bay creates apprenticeship program to address EMT shortage
TAMPA, Fla. - Emergency Medical Technicians (EMT) are essential workers and right now they're hard to come by.
Agencies across the country are feeling the impact, including The Crisis Center of Tampa Bay, which works with TransCare for transport involving certain calls.  
The EMT shortage is having a direct impact on their work. At one point the non-profit said it was down nearly 40% of its staff.
"It's been horrific for us. We have felt it on a given day," Clara Reynolds with the Crisis Center of Tampa said. "You know, today, for instance, you know, of the 32 calls that we did, we missed 27. And that's due strictly to staffing."
RELATED: How the nationwide paramedic shortage is impacting the Bay Area
In those instances, another agency will then answer the call, which then puts a strain on its resources.
"That means Tampa Fire Rescue is going to have to respond. And that is taking a very precious resource that's really designed for life-saving. It was never really designed for people that may have been in a minor car accident or have a minor injury or a minor illness," Reynolds said.
To address that need, the Crisis Center teamed up with Ultimate Medical Academy to provide and EMT Apprenticeship Program.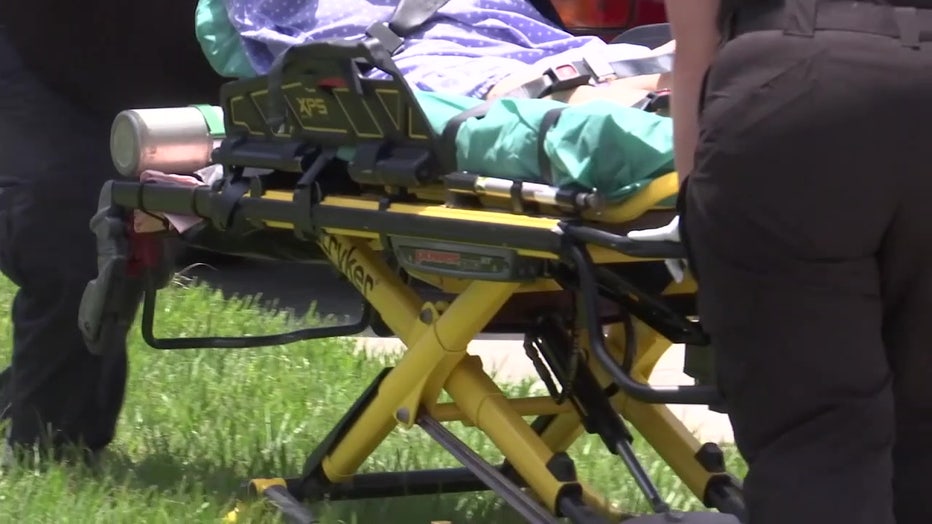 The 16-week EMT program includes:
Grant funding that covers tuition
Experience that prepares students to meet eligibility requirements and pass the National Registry of Emergency Medical Technicians (NREMT) exam and obtain Florida EMT certification
Mentorship and on-the-job training by experienced EMTs and Field Training Officers through the Crisis Center
"Understanding that EMTs are our future paramedics and firefighters, it's a really important role. And so, we really endeavored to create a program that met the specific needs of The Crisis Center, but really built the access to additional EMTs for the community at large," said Dr. Rebecca Sarlo with Ultimate Medical Academy.
The program recently graduated its first cohort of 20 students, which includes Richard Moise. He said he's grateful for this program and the instructors that help guide them along the way.
"It means a lot. Honestly, looking back from where I started and where I came from and all the growth that I had to be able to be here and to be able to see like the vision coming to life, this is actually huge," Moise said. "It's major to me and my family there. They all tell me all the time they're proud of me.
Of the new graduates, 11 have already received their EMT Certification and are now working with TransCare.
"To see these students in action, to see what they've been able to do and their confidence, it's going to take them just so far into the future," Reynolds said.
The Crisis Center is accepting applications for its next cohort. For more information, click here.