New Port Richey dad dies while saving 6-year-old child from drowning
NEW PORT RICHEY, Fla. - Mallory Hutchinson's six and 10-year-old sons were out on a boat with their dad.
Adem Qorri was also there with his children.
"I received pictures from my son of the water and the starfish they caught," said Hutchinson. "They decided they were going to go to Anclote Island and let the boys play on the beach."
As the boys swam, they didn't realize how close to danger they were until it was too late.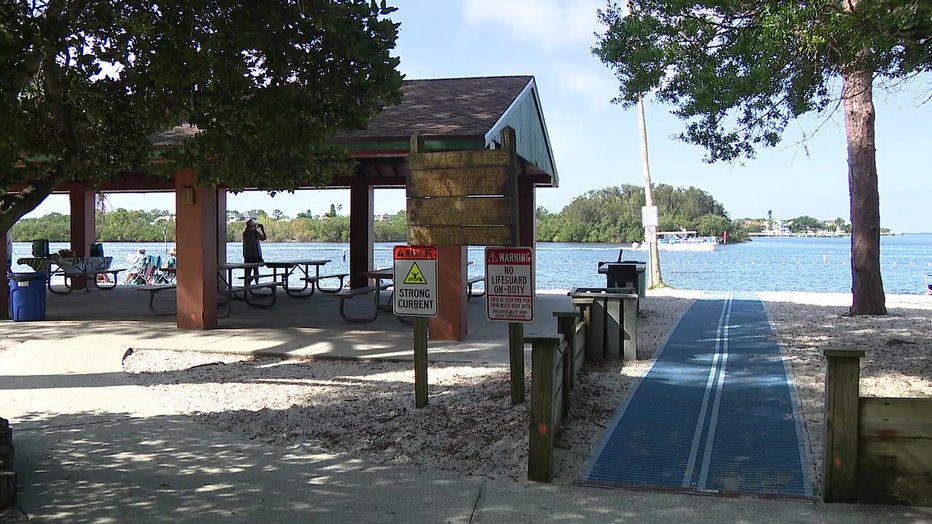 Walkway leading out to the water at Anclote Island.
A 40-year-old dad and auto shop owner in New Port Richey is being credited for saving a child's life while swimming off the Anclote River Boat Ramp.
"I guess my younger one got to the ledge where the sandbar dropped off," said Hutchinson. "My older one tried grabbing him and pulling him back, and he couldn't reach him. And then he got stuck in the riptide."
The boys' father, Dale Furness, and Qorri raced to save them. 
READ: Welcome Home Vietnam Veterans & War Dogs Remembrance Event honors those who served
Furness and passing boaters were able to get two of the boys to safety. 
But as Qorri tried to keep Carson, 6, from drowning, he lost consciousness.
"My son said that he was calling for help, and he was screaming he was sorry," said Hutchinson.
Qorri was pulled out of the water by another boater, but he died at the hospital. Qorri's widow, Blerta, stood alongside Hutchinson as she called him a hero.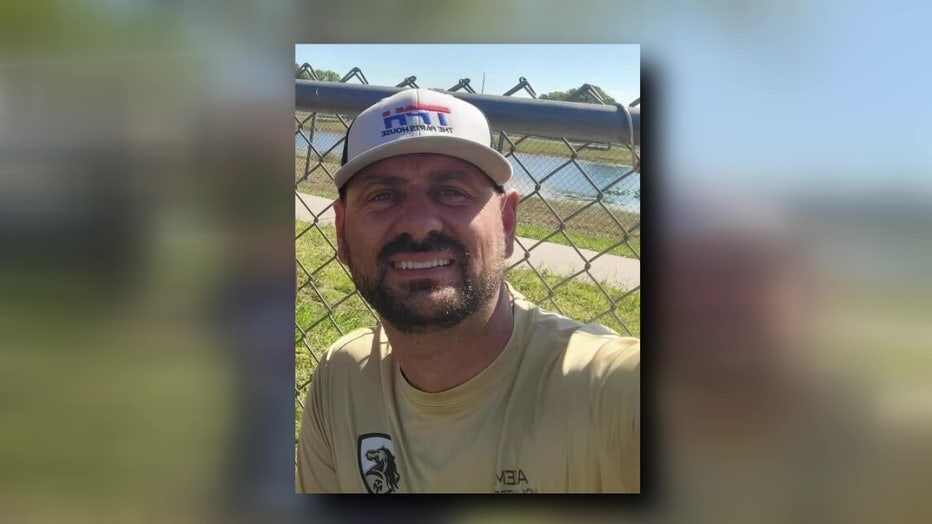 Adem Qorri died while saving six-year-old from drowning, 
"My six-year-old, he saved his life," Hutchinson said of Qorri. "He wouldn't be here. It would be me in this situation."
The two families got to know each other through their passion for youth football. 
"He just was the best dad ever," said Blerta.
He likely knew he was potentially choosing between his own life and the life of someone else's child and would never regret what he did.
"I would say he would do it again over and over and over, and he wouldn't think about it," said Blerta. "And I'm glad actually he did it and that he is a hero now."
His family is now considering sending his body to his native country of Kosovo for burial. The New Port Richey auto shop owner came to America as a refugee from the Balkan conflict in the late 90s. 
"I can't even put into words my gratitude," said Hutchinson. "I can't even say how thankful I am. There are no words that will ever replace him."
The family of Qorri has started a GoFundMe which can be found by clicking here.