Florida to get $3.25 billion for BP oil spill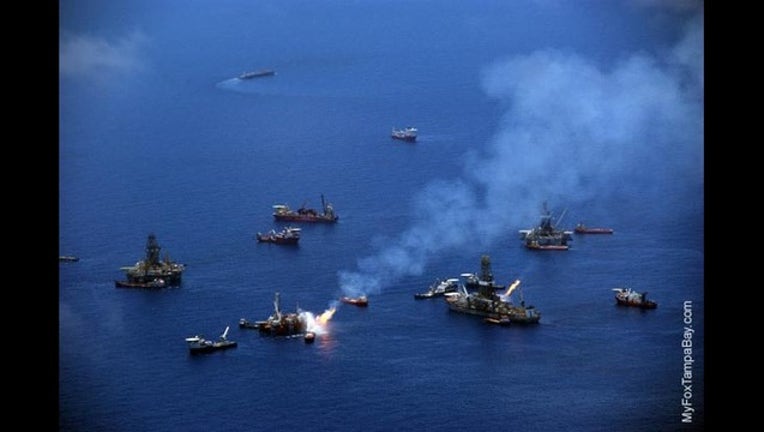 article
British Petroleum (BP) has agreed to pay five states and hundreds of local governments $18.7 billion for damages caused by 2010's Deepwater Horizon oil spill.  
The worst environmental disaster in U.S. history killed 11 workers in an oil rig explosion, followed by nearly three months of crude oil spewing unrestrained deep under the Gulf of Mexico.  
"This is a historic agreement," Florida Attorney General Pam Bondi declared in Tampa Thursday morning, "Had we litigated this, this is a rabbit hole, this is a black hole -- we would have been in litigation for years."  
Bondi said Florida will receive $3.252 billion under the settlement, which will be paid by BP over a period of 15 to 18 years.  
"We have a guarantee not only by British Petroleum but by their parent company...that if they sell, if anything happens, we're getting our money," Bondi continued.
The attorney general also said the agreement requires a period of public comment before receiving court approval.  Public dissent is possible.  
"That amount of money doesn't begin to even restore the physical damage that was done," former Pinellas County Commissioner Susan Latvala told FOX 13 News. "Millions of barrels of oil and that dispersant that they used are sitting on the floor of the Gulf of Mexico...Does that glob move around?  Will it move?  Will it break up?  There are just so many unanswered questions."  
Latvala is vice chair of a Gulf Consortium of 23 Florida counties established by federal law to spend BP penalty money.  It was expecting many more billions of dollars for Florida alone.  
"Why did they settle?  It seems like a small amount of money."
U.S. Senator Bill Nelson, who crafted the federal law governing potential BP damages, also released a statement saying he expected a greater settlement amount.  
"Five years after the spill, we're still learning more about its environmental and economic impacts," Nelson said in his statement, and it could be another five years or more before we know the full toll the spill has taken on the Gulf."
Wall Street signaled its approval of the settlement by raising BP shares prices more than five percent Thursday.