Florida woman finds bliss in creating jewelry using heat
DUNEDIN, Fla. - Sarah Phillips feels a wide range of emotions during a day working for her business Armillata Designs.
"There are aspects of it that can be frustrating or challenging, but there are some that are just exciting, like setting things on fire," she said.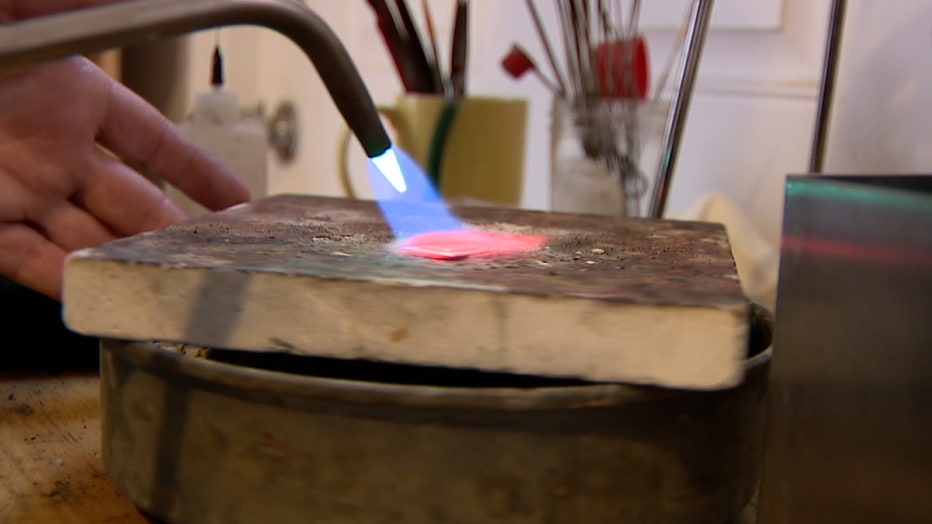 When she's having a tough day, sometimes a couple of minutes in her workshop does the trick.
"I can just go and start hitting a piece of metal and pull something beautiful out of my stress," Phillips said.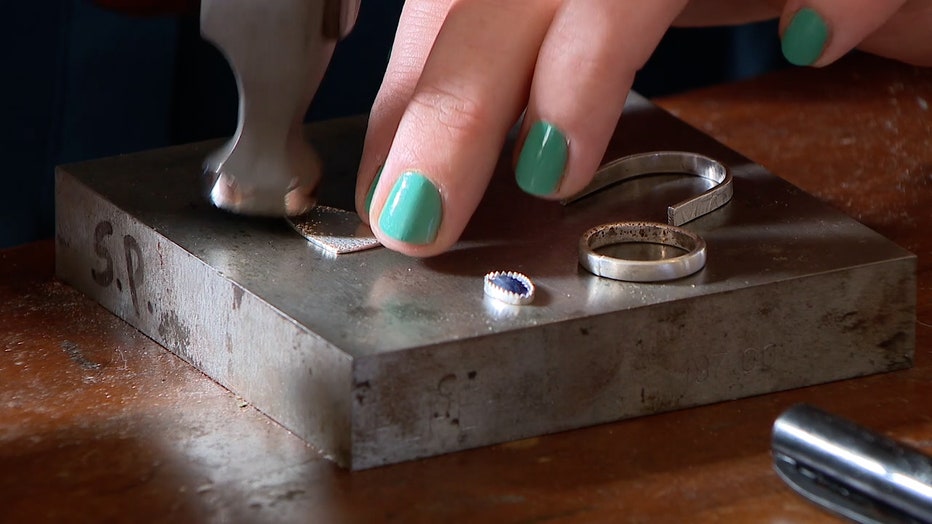 Armillata Designs is a hand-crafted art jewelry business. Phillips has been running it for 13 years, but she has been creating jewelry since she was a kid.
"I took a silversmithing class in Dunedin not long after I moved to Florida, and it was just absolutely intoxicating," she explained.
READ: Former chef turned bladesmith forges knives, teaches others
Armillata translates to "adorned with a bracelet" in ancient Latin. All of her jewelry is created one piece at a time, using traditional methods.
"I design the piece. I cut it from sheet metal. I texture it, solder it. I add enamel to some elements," Phillips said.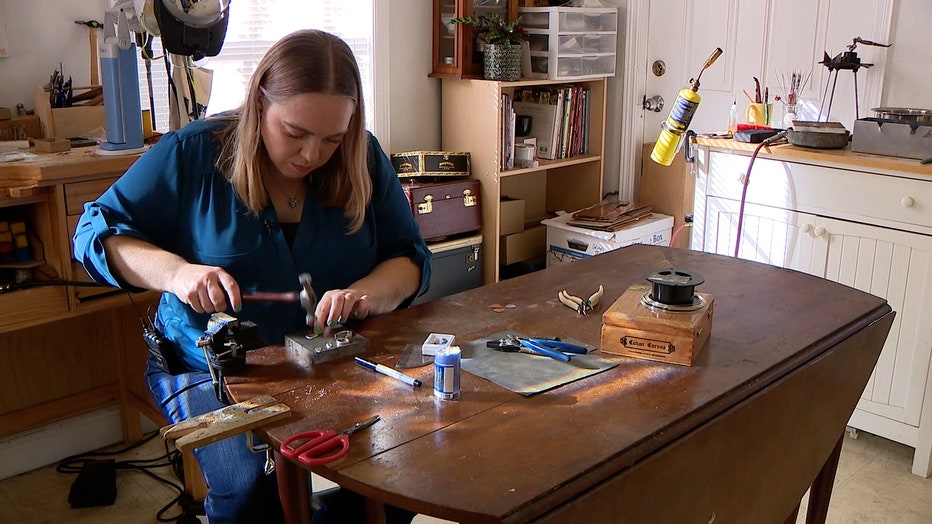 While Phillps loves the time in the workshop, she loves connecting with customers even more.
"Jewelry is extremely personal. How we choose to decorate ourselves is a very individual form of expression," she said. "It's incredibly gratifying when something that I envisioned and created connects with another person, and they decide that they want to use that and how they express themselves."
Check out her Etsy shop here: www.etsy.com/shop/armillatadesigns.