Genetic testing for cancer offered at HCA Florida Blake Hospital
BRADENTON, Fla. - At HCA Florida Blake Hospital, a new test is working to save lives.
"When they come for their screening it's an opportunity for them to assess something that really most general practitioners aren't doing," said Amy Williams the Oncology Coordinator.
For those scheduled for a mammogram with the Breast Care Center, it starts with a simple questionnaire. It's based on family background with cancer.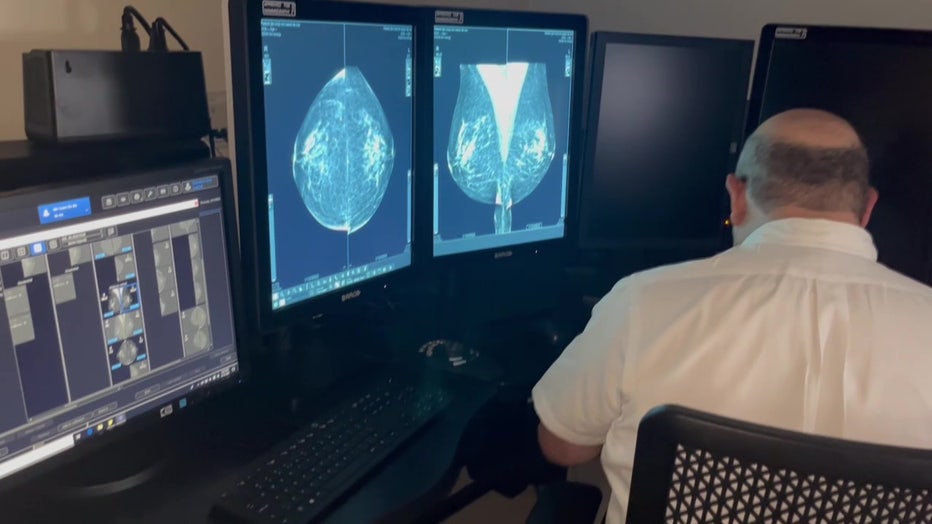 HCA Florida Blake Hospital partnered with Ambry Genetics.
Patients identified as high risk are then offered genetic testing.
"They will be offered a blood draw right on the spot, so it's very quick and test results arrive in two weeks," said Williams.
READ: Linda Evangelista has 'one foot in the grave' after being diagnosed with cancer twice in 5 years
Blake Hospital has partnered with Ambry Genetics. They're the first HCA Hospital in West Florida to offer the testing.
"It's a real thing. It's not just let's do a test for the sake of testing, the impact on the patient can be very significant," said Dr. Philip Blaustein.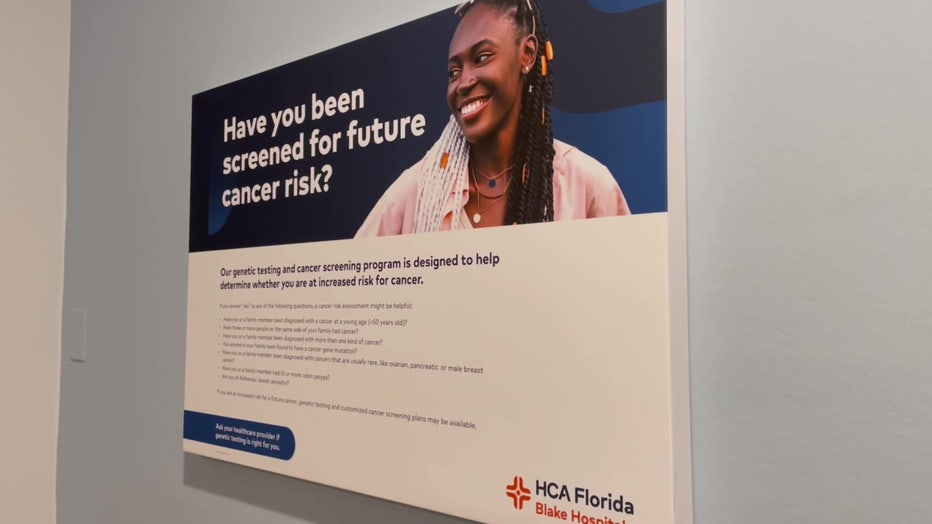 Early detection can save lives.
Those results help doctors inform patients of potential diagnosis in the future and how to take steps to mitigate them.
"With genetic testing we find people that are at risk for certain inherited cancers and may catch it in those patients extremely early and also in their family members," said Dr.Blaustein.
READ: Jimmy Buffett continued to perform after being diagnosed with rare form of skin cancer
It can detect a number of cancers.
"It's changing lives in a sense. It's genetic testing for both breast cancer and all other cancers, so you get two in one with this," said Stephania Poveromo the director of Imaging Services for the hospital.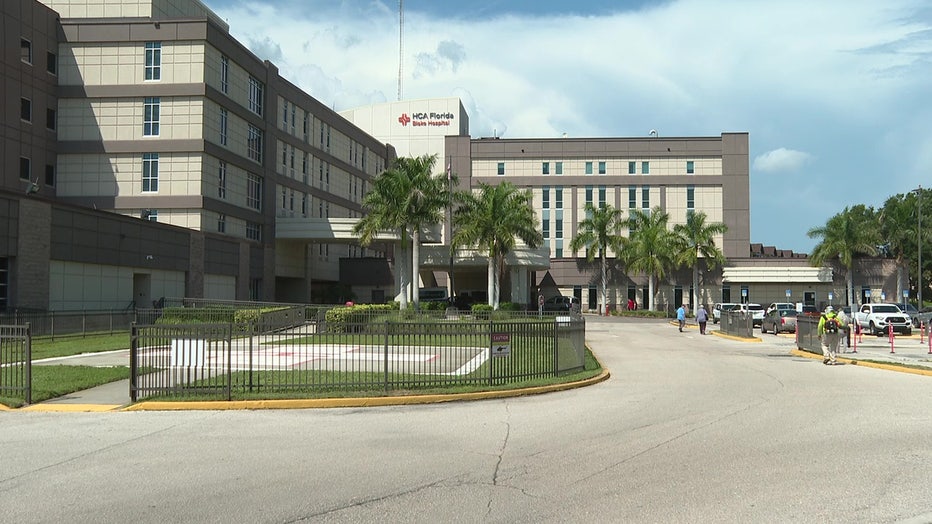 Genetic testing at HCA Florida Blake Hospital can detect a number of cancers.
This additional step in early detection to not only to save a patient's life, but the potential to save a family member as well.
"We know that when we catch cancer early the result for the patient is likely to be much, much better, the likelihood of cure is much higher and the impact on the patient is much, much less," said Dr. Blaustein.
To learn more about the genetic cancer risk assessment and screening program and its potential benefits, click here.