Girl honored after calling 911 during break-in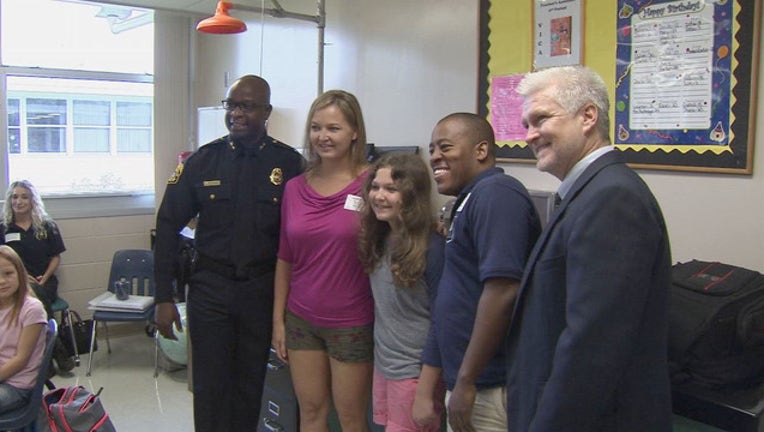 article
TAMPA (FOX 13) - An 11-year-old girl is being recognized for her courage. 
Annabelle Sanders was babysitting her brother when a burglar broke into her house back in August.  She called 911 for help, then barricaded herself and her 7-year-old brother in a bathroom.
Police say her quick thinking not only kept her and her brother safe, but also led to the arrest of the suspect.
Tampa Police Chief Eric Ward honored her bravery at Coleman Middle School, where she attends sixth grade.
He also had a surprise guest: Nicolas Ware, the dispatcher that talked her through the terrifying ordeal.
"She just kept saying, 'I'm scared, I'm scared,' but she did an incredible job," he recalled.
"It was very scary because I knew if the police didn't get there in time, he would find us," Annabelle added.
Chief Ward gave Annabelle a plaque and a police badge.