Here's why it may soon cost Floridians more to have an electric vehicle
CLEARWATER, Fla. - A Florida lawmaker has introduced a bill that would require electric vehicle owners in the state to pay extra fees when renewing their vehicle registration. 
The bill was filed Tuesday afternoon by State Senator Ed Hooper, a Republican from Clearwater who chairs the Appropriations Committee on Transportation, Tourism, and Economic Development.
If passed, electric vehicle owners across Florida would have to pay a $200 registration fee annually in addition to the existing registration fees required for owning a vehicle. The fee is aimed at helping make up for lost gas-tax dollars.
Under the bill, the cost would increase to $250 in 2029. Plug-in hybrids would get hit with a $50 annual fee. State lawmakers say the registration fee is needed to replace federal and state taxes, including taxes that fund road construction and repairs.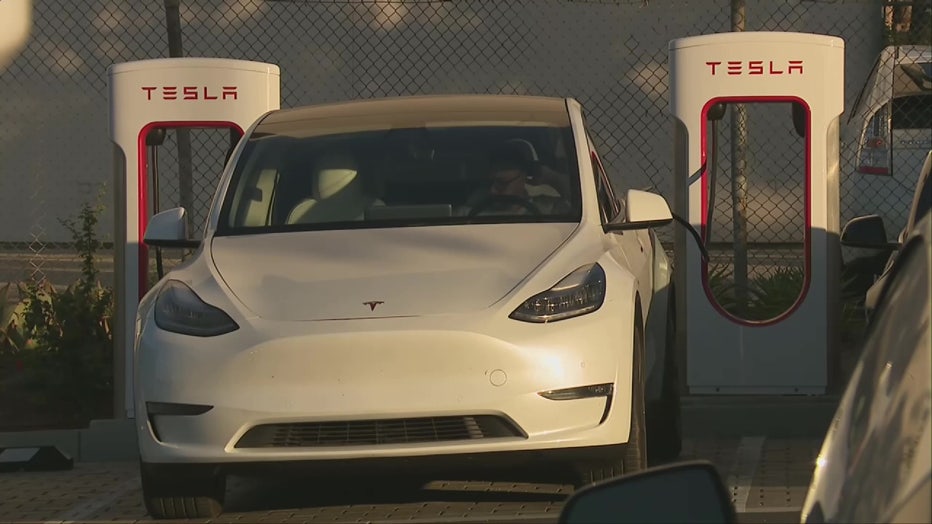 The number of electric vehicles in Florida has surged in recent years, but according to the U.S. Department of Energy, they still account for less than one percent of vehicles in the state.
READ: At least two Pinellas EVs catch fire after Idalia storm surge compromises batteries
This proposal comes after lawmakers in Texas passed a similar measure this spring, charging EV drivers an extra $200 per year. 
"That's going to cost people quite a bit of money, said Brian Smith, a political science professor at St. Edward's University, "because now it's going to be $200 to renew an electric vehicle when gas-powered vehicles about $50. So that's four times as much. And for a new car, it's going to be $400. We know that electric vehicles aren't paying gas tax, so the state needs to find its money from somewhere."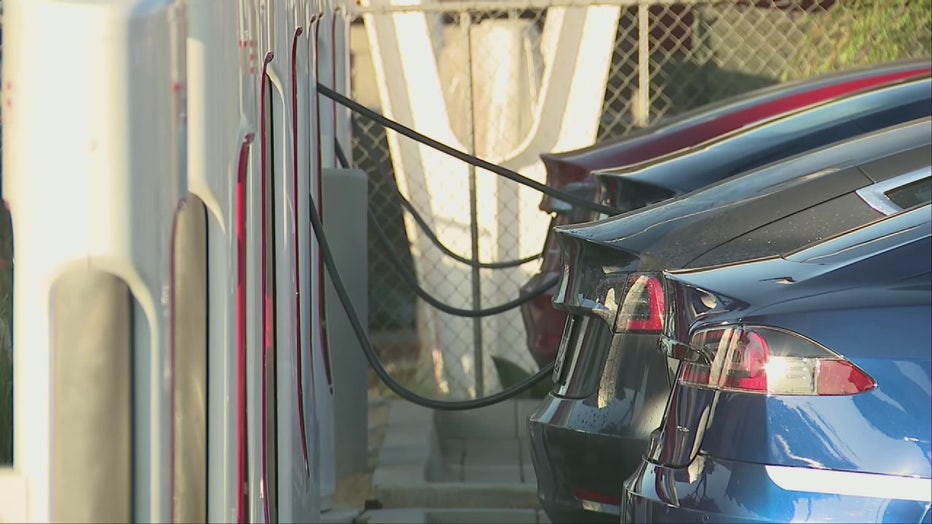 Thirty-two other states require a special registration fee for electric vehicles.
READ: Innovation at the forefront at Florida Automated Vehicles Summit in Tampa
The annual fees currently range from $50 to $255. Florida uses gas-tax revenues to pay for transportation projects, but according to the Florida Department of Transportation, the increasing popularity of electric vehicles could cause fuel-based revenue streams to drop by as much as 20 percent by 2040.
In Florida a measure similar to this one proposed Tuesday received Senate approval during the 2023 legislative session but stalled out in the House. The next session begins January 9.