Hilarious hair disaster when girl follows beauty tutorial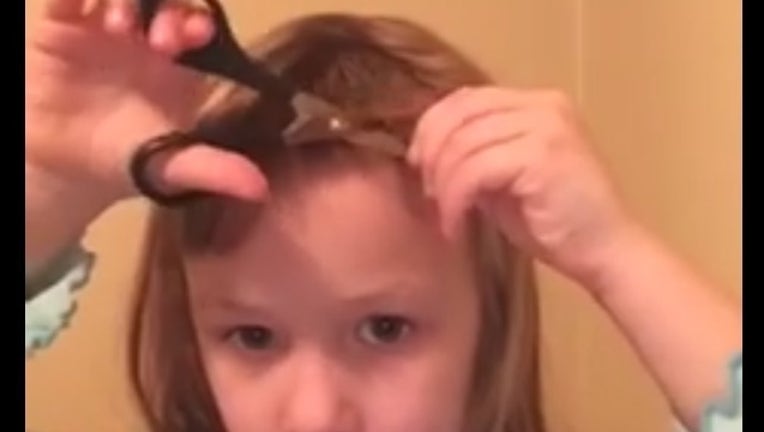 Ok--so you know your mom or dad may have made a mistake or two when they tried cutting your hair when you were a kid. This time, flip the coin and let the child end up with the scissors...accidentally.
All this cutie wanted to do was simply follow an online beauty tutorial. And she did. And it ended it a little hilarious hair disaster. At least her confidence was through the roof! And we can't forget that chocolate on her face--too funny!