Ice cream man accused in double murder won't testify at trial
TAMPA, Fla. - The trial of an ice cream man accused of murdering two men and injuring four others moved closer to its conclusion Thursday.  The defense called its final witnesses and Michael Keetley told the judge he would not be testifying in his own defense. 
Keetley is on trial for the shootings of six men who were playing cards and drinking beer on the front porch of a home in Ruskin on Thanksgiving Day in 2010.  Two of the men, who were brothers, died in the shooting. Eleven months earlier, Keetley was robbed and shot while on his ice cream route.  Prosecutors say he was seeking revenge when the six men were shot and that he went to the wrong house.
On Thursday, a surgeon who treated Keetley's bullet-shattered hand and shoulder said the injuries would have made it difficult for him to use a firearm.  Dr. David Halpern said the shooting damaged a nerve in Keetley's arm that controls movement in the hands and fingers.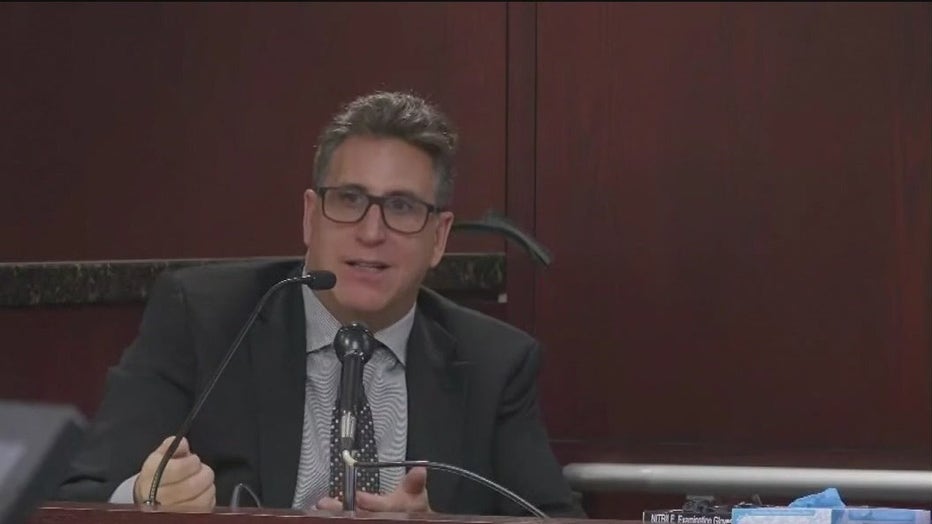 Dr. David Halpern, who treated Michael Keetley after he was shot and robbed while delivering ice cream, testified at his double murder trial on Thursday. 
"Without the radial nerve functioning properly would Mr. Keetley have any ability to extend the fingers in his right hand?" Keetley's attorney asked.  
PREVIOUS: Michael Keetley trial: Ex-girlfriend of ice cream man testifies in double-murder case
"No," replied Halpern.  
"Any ability to extend the thumb in his right hand", Keetley's attorney asked. 
"No," said Halpern.  
"Any ability to extend the wrist?" asked his attorney.    
Again, the answer was "no".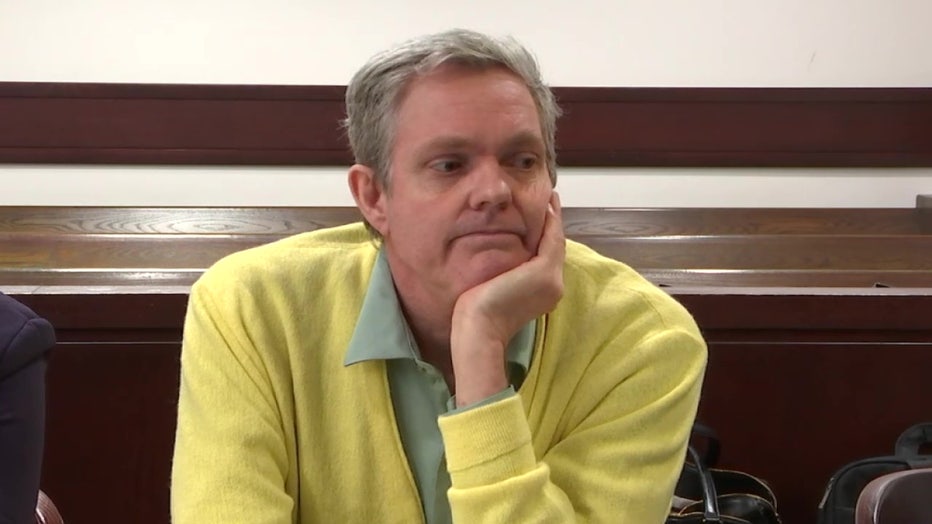 Michael Keetley listens to lawyers during his double murder trial in Tampa. 
When he was asked to explain further how the injuries would make it difficult for Keetley to operate a shotgun, Dr. Halpern said, "Well, because racking a gun or racking a shotgun is a two-handed event where you have to stabilize the weapon with one hand and rack it with the other.  It's actually a hard thing to do. It takes a lot of strength and coordination."
During cross-examination by the state, Assistant State Attorney Jennifer Johnson used a water bottle to demonstrate that it may be difficult, but not impossible.
READ: 'That's the guy': Survivor recalls shooting at Michael Keetley trial
"But if the water bottle is taken, and fingers are moved out of the way and placed into his hand, he can hold it?" Johnson asked.
"Yes," said Dr. Halpern.
Johnson: "He can continue to grip it?"
Dr. Halpern: "Yes."
Johnson:  "He can hold it between his thumb and all of his fingers in a flexed gripped position.?"
Dr. Halpern: "Yes."
Johnson:  "And he actually has that strength, although diminished, in his right hand to hold something that's placed there."
"He does," answered Halpern.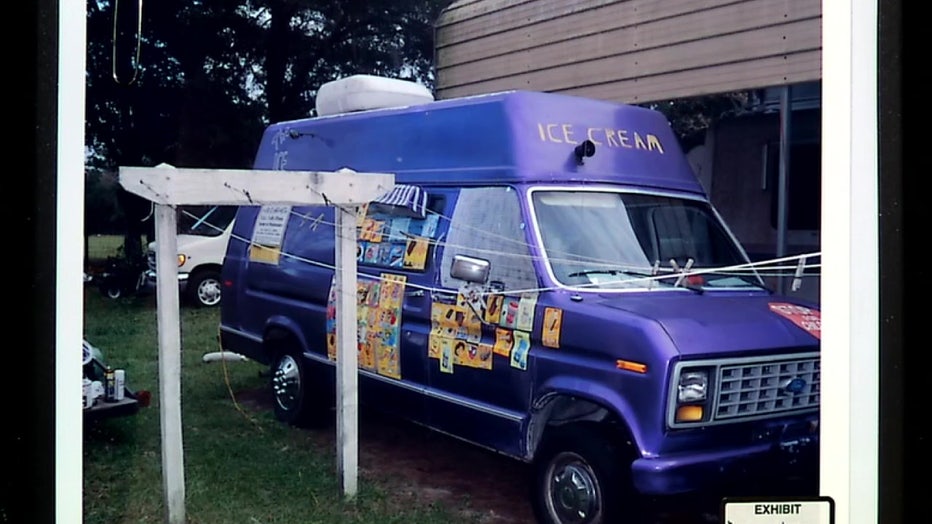 Michael Keetley's ice cream truck. 
The jury also heard from the mother-in-law of Keetley's sister. Jacqueline Burgess says he saw Keetley and his parents for Thanksgiving Dinner at her son and daughter-in-law's home around noon. 
She said she never saw Keetley use his right hand, and that his mother had to cut his food for him.
PREVIOUS: Michael Keetley trial: Survivor recalls Thanksgiving Day ambush that killed 2, injured 4
Following Thursday's testimony, the judge asked Keetley if he planned to testify in his own defense.  Keetley told him no.  The decision is not unusual – defendants rarely take the stand at their own trials because it subjects them to cross-examination by the state.
The defense is expected to rest Friday and the jury will begin deliberations late in the morning or early afternoon.