JW Marriott opens in downtown Tampa after nearly three years of construction
TAMPA, Fla. - Locals have watched the construction of the JW Marriott reshape the skyline of downtown Tampa. Now, after nearly three years of hard work, the hotel on Water Street will finally open its doors to the public. 
It is the first building to open among the over $3-billion project to transform the Water Street area into a multi-use district that its developers hope will be a huge revenue booster.
The new hotel boasts 519 guest rooms along with two restaurants and a variety of other features, like the floating-glass meeting room. The room is suspended three floors above the hotel's lobby, setting the hotel apart. The hotel also has ample event space, pools, a rooftop bar, and other amenities that give the hotel a five-star feel.
Right across the street from the Tampa convention center, it adds an additional 100,000 square feet of meeting space for conventions.
"We can actually accommodate bigger conventions or layer multiple conventions when we may have been restricted to one," said Santiago Corrada of Visit Tampa Bay. "It is a dream come true and it's about time because this destination deserves a property like this." 
The new JW Marriott is just the beginning for Water Street. The new hotel will be joined by a twin residential tower, a grocery store, as well as an office building in the coming years.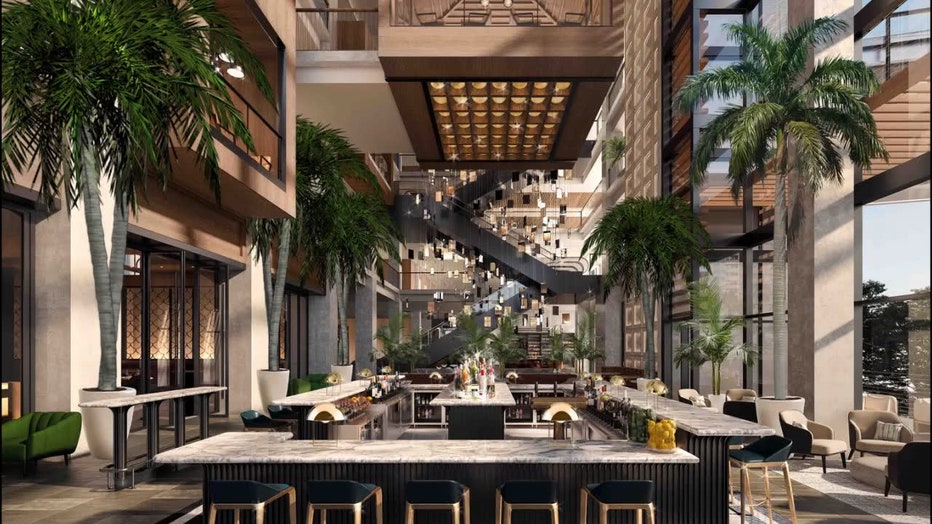 The hope is that the new hotel will be a huge revenue booster for the downtown area, and Tampa isn't waiting to get the ball rolling. Given that Amalie Arena is only a few minutes away, the Toronto Raptors will be calling part of the hotel home during their stay in Tampa.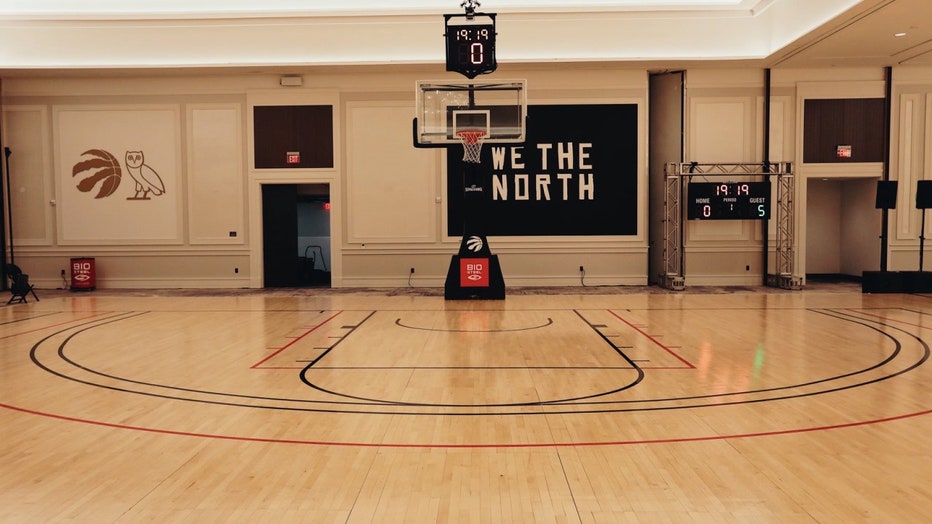 Courtesy: Toronto Raptors
The fourth floor, which house is the hotel's ballrooms, has been transformed into the Raptors training space. The ballrooms have been turned into locker rooms, a practice court and other space for the Raptors to use.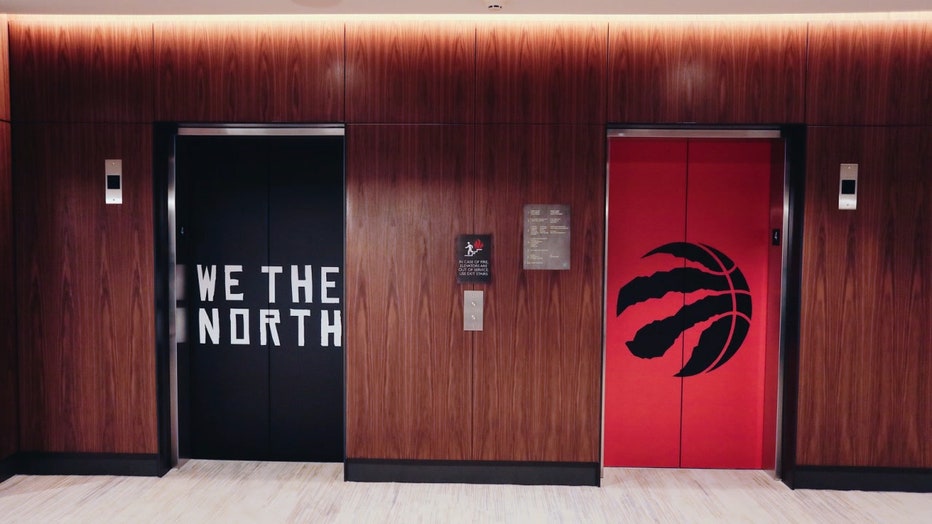 Courtesy: Toronto Raptors
In addition to the NBA, the NFL will also be taking up residence very soon. Between the new JW Marriott and the Marriott next-door, over 1,000 rooms have been reserved by the NFL for the Super Bowl. 
"Our big push was to get it done in 2020, as well as to get a little time under our belt before the Super Bowl," said Ron Mcanaugh, general manager of the new hotel. 
"When we're up there bidding for big conventions, luxury business high-end meetings, the first question is, do you have a J.W. Marriott? Now the answer can be yes," added Corrada.