Local groups look to promote safety online with parents, kids
TAMPA, Fla. - Playing games on the internet may be part of your child's routine, and they could be playing with friends – or complete strangers. The technology could open the door to dangers lurking on the web.
Every user's click, keystroke and post online creates what's known as their digital footprint which is what experts say predators and scammers use to track down their victims.
"They take little bits of information, and then they build kind of the full picture of who you are and that's where it gets really scary and dangerous," ESports Players Club owner Alex Matzkin said.
READ: Aspen Dental latest victim in series of cyberattacks on healthcare providers
According to a recent survey by the non-profit, A Wired Family, roughly 32% of teens said they spend more than five hours a day online whether on social media or playing video games. 
"Our kids have the world at their fingertips now, because they have access to the internet. But if you look at it in a different perspective, the world has access to your child through the Internet," The Hillsborough County Council PTA President Ami Marie Granger-Welch said.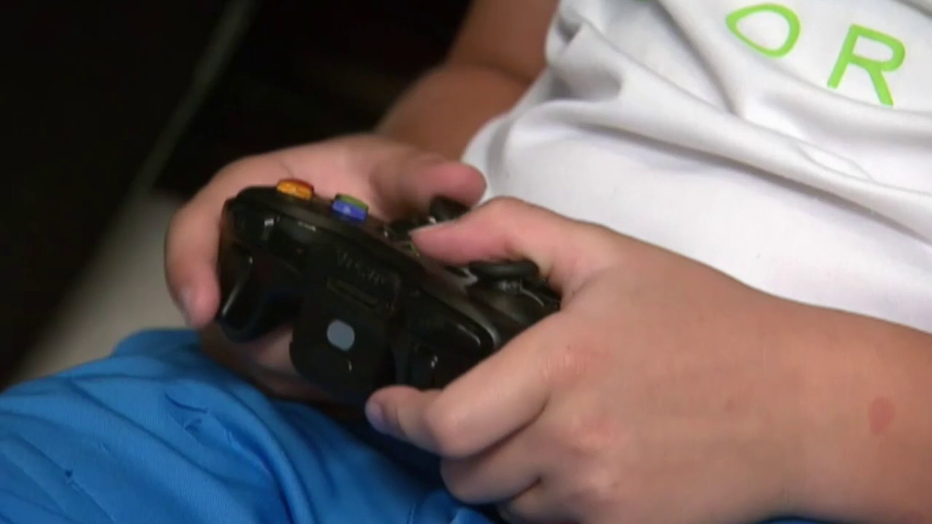 It's why Granger-Welch and Matzkin came together to host a free internet safety course with parents and kids. 
As Matzkin explains, to best stay safe, first do a personal audit by Googling yourself to know what's out there and then remove any unwanted search results with personal information by using Google removal tools. Then be mindful of what you do put out there, and avoid using any version of your name or birth year online, especially when it comes to teens creating gamer tags for online gaming.
MORE: How scammers are using your Snapchat and TikTok posts in their AI schemes
Also, Matzkin says parents should utilize parental controls on gaming systems, which limit who your child can interact with and how.
"It's going to be prevalent in everybody's life, so we're just giving the kids the foundation of, 'Hey, let's learn this stuff now.' These are skills that you can hold forever, just like crossing the street. If you're looking left and looking right. That's something you remember for the rest of your life. These same checks should be in place," Matzkin said.
The free internet safety class is offered every other Wednesday at the ESports Players Club in Tampa. To sign up, click here.