Manatee deaths lower than last year, but experts warn 2023 could be another deadly year for sea cows
ST. PETERSBURG, Fla. - We lose hundreds of one of Florida's beloved sea creatures each year. Manatee deaths reached near-record levels in 2021 compared to the previous five years.
The number decreased in 2022, to 800, but it's still too many, experts say. The good news is that there are steps we can all take to prevent more sea cows from dying.
The president of the Florida Conservation for Ocean Conservancy, J.P. Brooker says the deaths can be attributed to a variety of things, including boat strikes and cold water.
"The sad fact is we've lost 25% of the entire manatee population in the past two years and that's a staggering figure," Brooker said.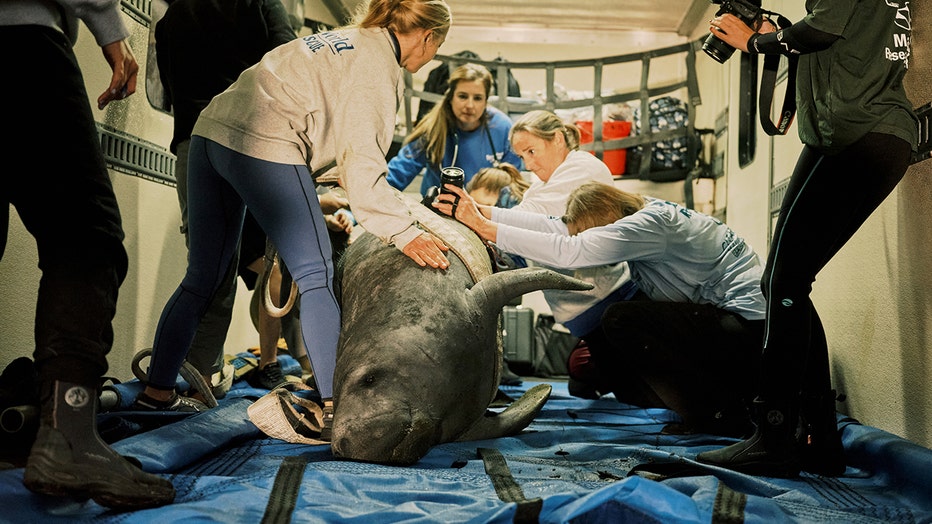 ORLANDO, FL JANUARY 17, 2022: Sea World employees prepare a sling for Corleone, a rehabilitated manatee, to be released to his original home at Blue Springs State Park in Orange City, Florida on Monday, January 17, 2022. (Zack Wittman for The Washing
Data recently published by the Florida Fish and Wildlife Conservation Commission compares the amount of manatee deaths over a six-year period.
There were 800 manatee deaths across the state this past year. In 2021, a record 1,100 manatees died.
Closest to that was back in 2018 when there were 824 manatee deaths.
"They're fundamentally starving to death because of compromised water quality, degrading habitat, and destroying the sea grass that manatees need to eat, but manatees are also very susceptible to cold stresses, and when you have cold water, like what we've been seeing recently that's going to add additional stress to manatees that already subject to starvation," Brooker said.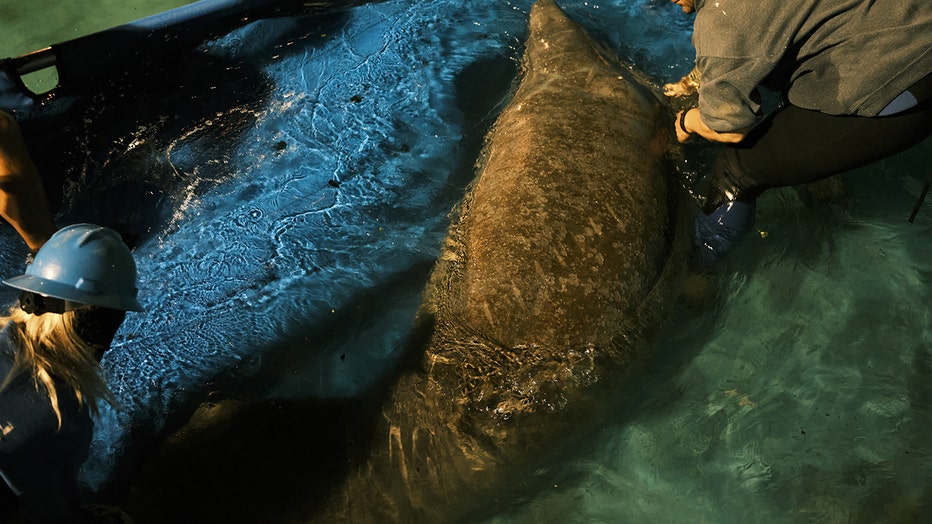 ORLANDO, FL JANUARY 17, 2022: Sea World employees place Corleone, a rehabilitated manatee, into a sling, so he can be lifted out of his pool with a crane at the Sea World rehabilitation center in Orlando, Florida on Monday, January 17, 2022. (Zack Wi
He said the number of manatee deaths in 2022 reached 800 because of cold weather at the end of the year.
Manatees are used to the water getting cold and typically leave the Gulf of Mexico this time of year for springs where the water is consistently 72 degrees. Some take refuge in the warmer waters near the TECO manatee viewing area in Apollo Beach.
But there's a deadly domino effect happening.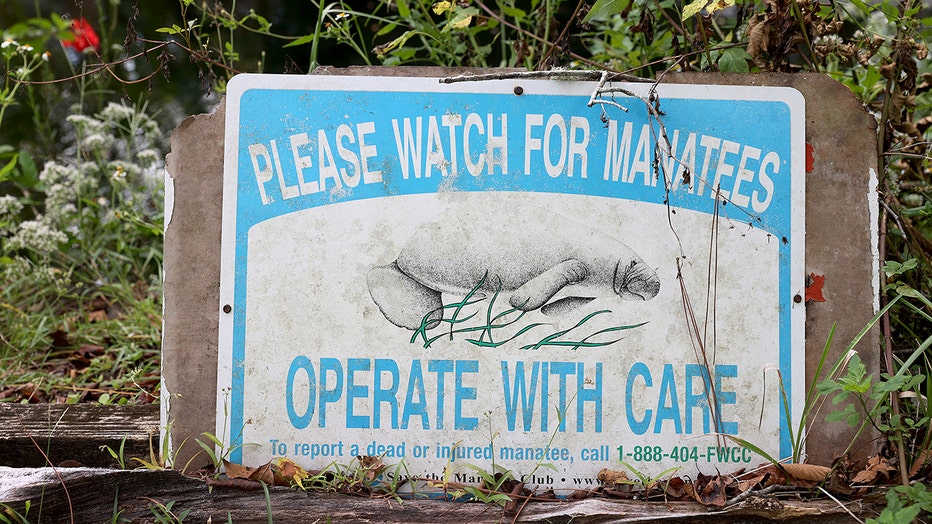 HOMOSASSA, FLORIDA - OCTOBER 05: A sign asks people to please watch out for manatees on the Homosassa River on October 05, 2021 in Homosassa, Florida. Local projects including those of the Homosassa River Restoration Project are helping clean up the
"When the water drops much below 68 degrees, that's when manatees start to seek that refuge, and if they can't seek the refuge and they're already stressed due to starvation, they're going to naturally succumb to colder water temperatures," Brooker said.
Water pollution is also destroying sea grass, so manatees are starving, making it even harder for them to get to warmer water when the temperatures cool.