7 men arrested after paying undercover officer for sex with children, Pinellas deputies say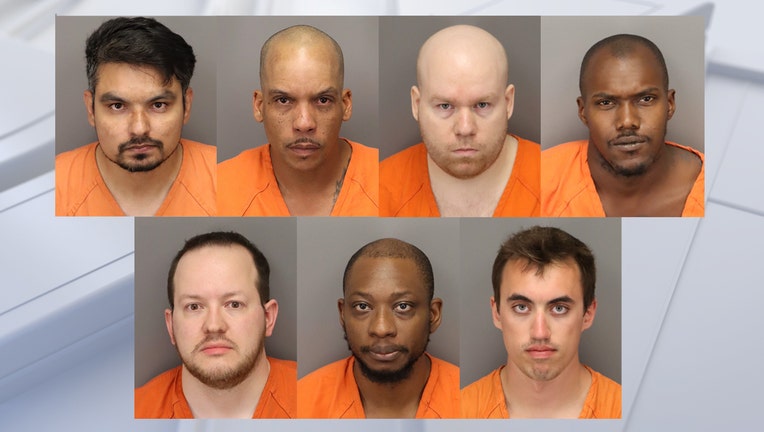 article
ST. PETERSBURG, Fla. - Seven men were arrested in Pinellas County Sunday for allegedly paying an undercover adult officer for sexual contact with two female children, according to the sheriff's office.
According to deputies, the men, ranging in age from 21 to 47, responded to online advertisements posted by undercover law enforcement officers, offering sex or sex acts performed by two young teen girls.
The suspects each made contact with undercover officers and arranged to meet in person, according to deputies.
The suspects then paid the adult for access to young teen girls for the purpose of sexual contact.
However, after making the payment and arranging to meet with the children, the suspects were arrested. 
The following suspects now face charges of human trafficking, traveling to meet a minor and unlawful use of two-way communication device:
Brandon C.R. Harrison, 31, of Largo
William L.G. Dasman, 27, of St. Petersburg
Eric B. Smith, 34, of Largo
Joshua M. Hadley, 39, of St. Petersburg
Zia U. Hassan, 30, of New Port Richey
George E. Hill, 47, of Land O' Lakes
Theodore R. Walrond, 21, of St. Petersburg