Missing Arkansas teen found in Tampa more than two months after she was last seen, investigators say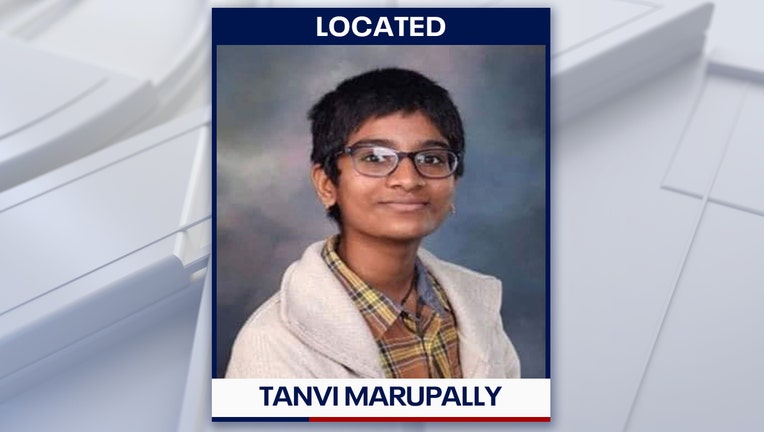 article
TAMPA, Fla. - A missing 15-year-old girl from Arkansas was found in Tampa more than two months after she was last seen leaving school, investigators in Arkansas said. 
Tanvi Marupally, 15, was last seen on security footage leaving her school in Conway, Arkansas on January 17, the Conway Police Department said. They are currently sending officers to Tampa to bring the teen back home. 
While investigators have not confirmed any details related to her disappearance, the Tampa Police Department said Marupally was found safe, healthy and uninjured. 
READ: Tampa police trap a nearly 10-foot alligator on Howard Avenue
According to Tampa police, she was found at John F. Germany Library in downtown off of Ashley Drive. 
This came after officers in Tampa received a tip from the police department in Arkansas. 
Anyone with information on the investigation is asked to contact the Conway Police Department in Arkansas.