Pasco man 'hugs' shrub to protect it, gets cut by chainsaw, detectives say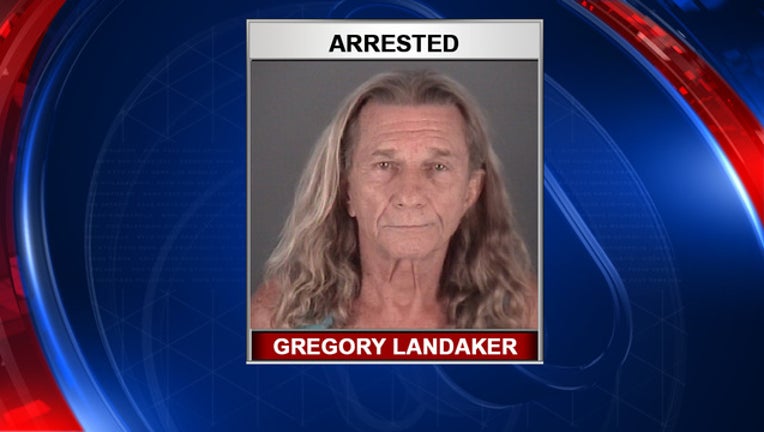 LAND O' LAKES (FOX 13) - A Land O' Lakes man has been accused of cutting his neighbor with a chainsaw following a dispute over shrubs.
Pasco County deputies responded to homes in the 4100 block of Wajer Road in Land O' Lakes. Investigators said there has been an ongoing issue between the suspect, 70-year-old Gregory Landaker, and the victim in regards to shrubs grows between their property lines.
On September 4, Landaker began cutting the shrub using a chainsaw, and was dragging the branches away to dispose of them, detectives said. The victim arrived and "hugged" the shrubs to keep them being cut down.
Detectives said Landaker resumed cutting the branches, and the victim was struck with the chainsaw blade. The victim was transported to Tampa General Hospital for surgery. The victim told detectives it was an accident and the suspect didn't intend to hurt him, however, detectives said clear video shows otherwise. 
Detectives said the video showed a verbal argument before the victim began "hugging" the shrub. Landaker is seen retrieving his chainsaw, and "in a clear and deliberate act," the victim was cut with the chainsaw, according to officials. Then, the suspect shoves the victim back.
Landaker was arrested and faces aggravated battery and simple battery charges.