Polk 'paramedic of the year' arrested, accused of stealing doses of Moderna's COVID-19 vaccine
LAKELAND, Fla. - A paramedic in Polk County has been arrested for allegedly falsifying paperwork for stolen doses of COVID-19 vaccines.
The sheriff's office said a Polk County Fire Rescue paramedic, identified as 31-year-old Joshua Colon, is accused of assisting a fire captain in the theft of Moderna vaccine doses. The agency was directed to administer the COVID-19 vaccines to first responders.
While going through paperwork filed by Colon, fire rescue officials noticed discrepancies and contacted the sheriff's office. Each first responder was required to complete and sign a Florida Health COVID-19 vaccine form, which would be collected by the medical personnel providing the dose.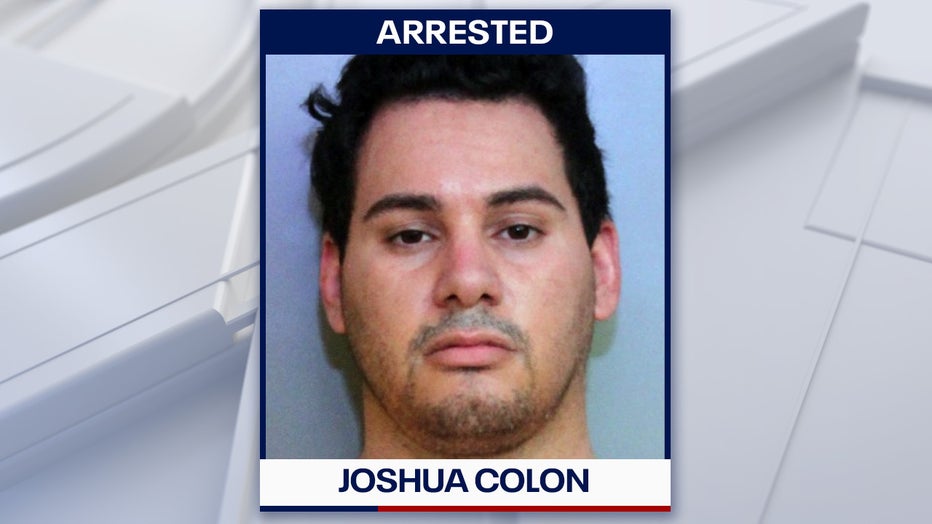 Each recipient would be added to a log, which documents the time the dose was given, the observation time and any adverse reaction.
According to Sheriff Grady Judd, Colon falsified those documents. He said a Polk County Fire Rescue captain "joked" about getting some vaccines for his mother and told Colon to report those vaccines as waste.
During an interview, detectives said Colon refused but the captain said he would "tell those higher up in the chain of command that Colon was selling vaccines outside of work."
The sheriff's full press conference can be viewed below:
During Colon's lunch break, the vaccines were left in a refrigerator. When he arrived back to the station, he noticed the label tab was tampered with and three vaccines were missing. Detectives said Colon didn't advise his supervisor and did not report the incident.
When it was time to provide documentation, deputies said Colon created fake email address, phone numbers and a fictitious name. Two of the names he provided on the vaccination forms were of existing firefighters, and the third name was not a real person, detectives said. 
The two firefighters that Colon named were contacted. Both said they had not yet received the COVID-19 vaccine, officials said.
"The bottom line is Joshua tried to cover up for the captain," Judd said during a Tuesday press conference. "Joshua set up the circumstance for the vaccine to be stolen. If Joshua had simply gone to his boss right then, he would've been a hero. Instead, he began falsifying paperwork, making up people who didn't exist, just to cover it up."
READ: Polk deputies: 18-year-old arrested after hosting house party that ended with four injured teens
As for the captain, Judd said he was working in California and stopped in Las Vegas on the way back to Florida. He said the captain is expected to arrive in Polk County Tuesday night.
"You can run but you can't hide. You're going to jail for being a crook," Judd said of the captain. "You're also going to jail because you abused your authority. We take this sacred trust very seriously. Our firefighters are our heroes. They saved lives. They run in while others are running out. But there is always going to be one who occasionally does something wrong and they will be held accountable."
Colon resigned and was arrested Monday, said Polk County Fire Chief Robert Weech. He said Colon was named "Paramedic of the Year."
"I'm deeply disappointed. This was something that didn't meet his character," Weech said. "We're confident that any future discrepancies will be caught."