Refund to Ariana Grande concert granted for former fan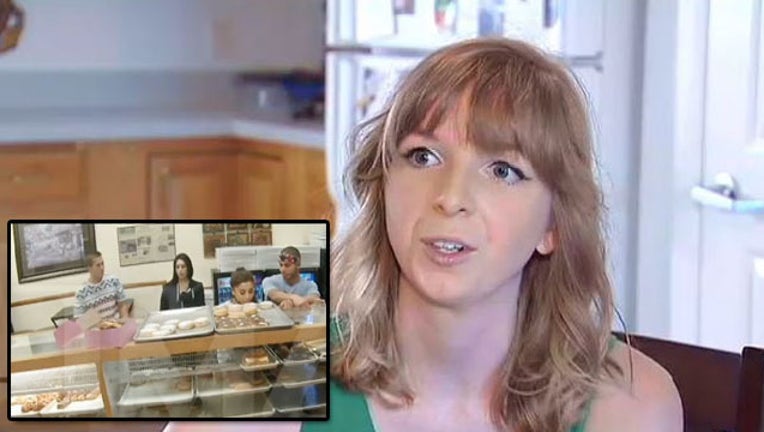 article
A Tampa military wife was so relentless in her attempts to reach out to Ticketmaster and even Ariana Grande herself about a refund to Grande's upcoming Tampa concert that she eventually caught the pop singer's attention.
Barbra Williams said she was appalled by the comments Grande made during the so-called "donut fiasco," in which Grande was caught on surveillance video at a California donut shop licking donuts and saying "I hate Americans. I hate America," on 4th of July weekend.
The singer apologized, saying her comments were taken out of context and instead were in reference to America's obesity epidemic. But Williams, whose husband is in the Coast Guard, wasn't sold on the 22-year-old's apology.
Williams had purchased tickets to this Thursday's Ariana Grande concert at Amalie Arena and refused to go after Grande's comments, so she called Ticketmaster for a refund. "Why should I still pay my money to go sit in her concert? I'm not going to be able to enjoy it," Williams told FOX 13.
After the story aired last week, Ticketmaster continued to refuse a refund, Williams said, so she tried to contact Grande herself through social media. "I kept reaching out to her on Facebook and Instagram asking for a refund, and I kept sending her the link to the news story," Williams said.
Two days later, Ticketmaster said Grande was actually considering giving her a refund, so Williams said she turned to Instagram with one final plea. "I Instagrammed her again on Sunday asking her to make up her mind and telling her I would not back down," said Williams.
And it worked. "Ticketmaster called me and said she decided to APPROVE my refund and it would be processed in 3-5 days back into my account," she told FOX 13.
Typically, Ticketmaster has a no refund policy unless you change your mind within 72 hours of purchase or if the event has been canceled or rescheduled.