Restaurant options growing in Channelside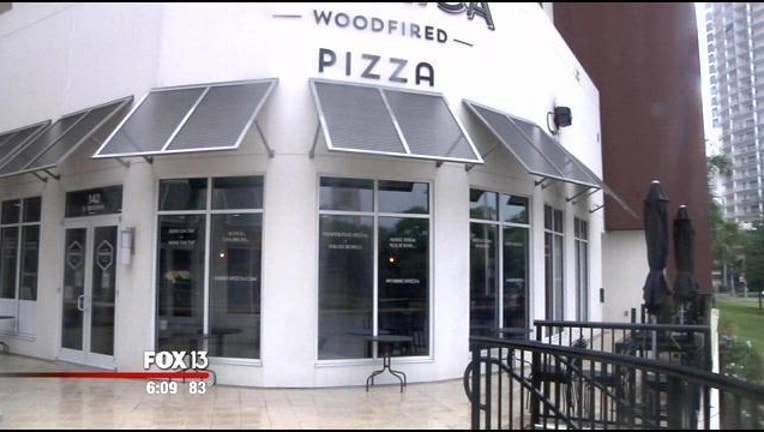 article
Another open sign went up in the Channelside district on Friday.
Fabrica Woodfired Pizza hosted its grand opening celebration, including a dough cutting with Mayor Bob Buckhorn, wine tasting and live music.
"Initially, it was a leap of faith," said owner Estefania Greco. "When we first signed the lease here, nothing was owned. None of the projects that [Jeff] Vinik is doing were unveiled until December of last year."
Multimillion dollar plans by Lightning owner Jeff Vinik to bring people to Channelside for more than hockey games -- have been slow moving-- but steady.
Recent openings in Channelside Plaza, such as Hablo Taco, have been successful, especially during the NHL season.
"There's a lot of investment going on. A lot of residential buildings as well," added Greco.
Residents of Channelside are likely the most eager to see changes. Many said they would like to see more food and retail options in the near future.
"Everybody wants a grocery store in the area," said David Kunkel. "Right now, we have to go all the way over to Bayshore [Boulevard] to the Publix, which is the closest grocery store."
In recent months, rumors have been swirling that a Publix could open in a lot in front of the soon-to-be constructed Martin at Meridian Apartments, off Meridian Avenue.
Publix has denied the rumors.
Residents have theories as to why the grocery chain hasn't sealed a deal yet.
"Supposedly, they're very close to signing something," said Kunkel. "But Jeff Vinik, if
he had his way -- he'd have a drugstore and a grocery store right here. He wants the stores here first to bring the people, but Publix, they'd rather wait until the people come and then they're going to build a store."
Residents and business owners are hoping the rows of "For Lease" signs throughout the district will disappear in the near future, replaced with establishments that would benefit both.
"We want to bring more, more restaurants, more retail spaces. We want to become that area that people go to," said Greco. "They don't have to specifically go to a restaurant, but instead go to Channelside and then decide where to go eat, where to go shopping. It's such a nice area to walk around."