Sarasota father, son win $1 million on scratchoff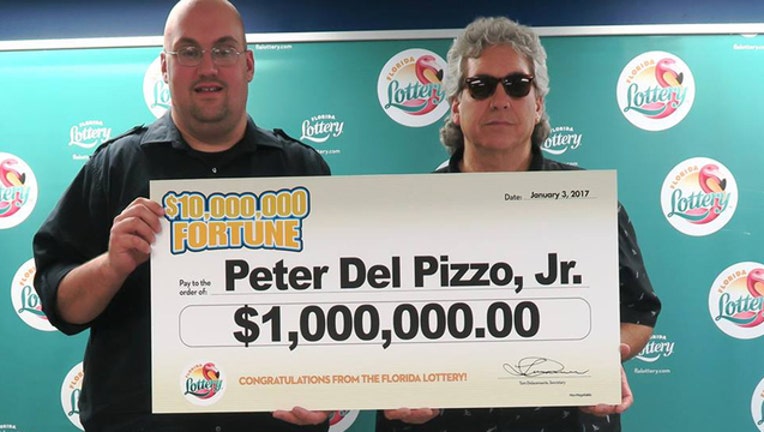 SARASOTA (FOX 13) - A Bay Area father and son can call themselves millionaires after winning a scratch-off game from the Florida Lottery. 
Peter Del Pizzo, Jr., 55, of Sarasota, claimed a $1 million prize in the $10,000,000 FORTUNE Scratch-Off game at Florida Lottery Headquarters in Tallahassee, the lottery said in a news release.
Del Pizzo bought the winning ticket from Publix on Laurel Road East in North Venice. He told the lottery he and his son bough the scratch-off ticket together on a whim. 
"When we got home and my son scratched the ticket we thought we won $1,000, but then he kept scratching and more zeroes kept appearing," Del Pizzo told lottery officials. "We are both just so incredibly blessed that this happened to us."
Del Pizzo chose to receive his winnings from the $25 scratch-off game ticket as a one-time, lump-sum payment of $792,000.00. He purchased 
The lottery said the $10,000,000 FORTUNE game launched in February and includes 46 of the $1 million prizes. The game's overall odds of winning are one-in-2.88.