'She was fabulous': Tampa fans at assisted living facility remember Tina Turner after singer passes away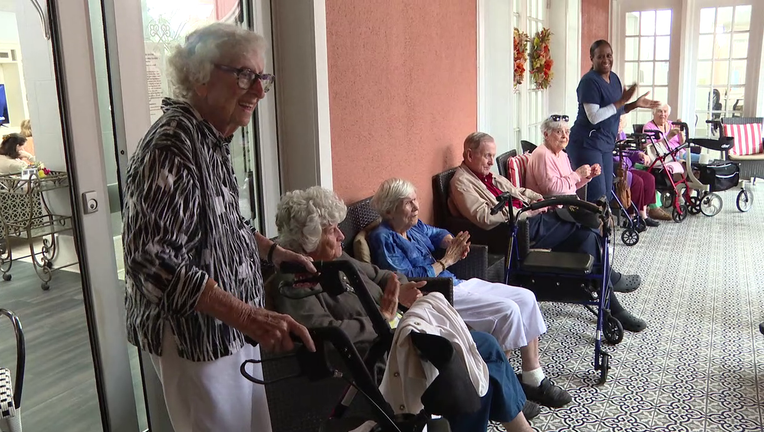 article
TAMPA, Fla. - Tina Turner's music touched lives across the world throughout her decades-long career. The singer and performer known for her hit "What's Love Got to Do With It" recently passed away at 83 years old. 
Turner died at her home in Küsnacht near Zurich, Switzerland after a long illness, according to her manager.
In Tampa, nursing home residents at Hudson Manor Assisted Living on Davis Islands spent Wednesday celebrating the music icon's life. Vivian Nolan, a proud fan of Tina Turner, is one of them. 
RELATED: Tina Turner, rock icon, dead at 83
"She was fabulous. Everyone loved her," Nolan said.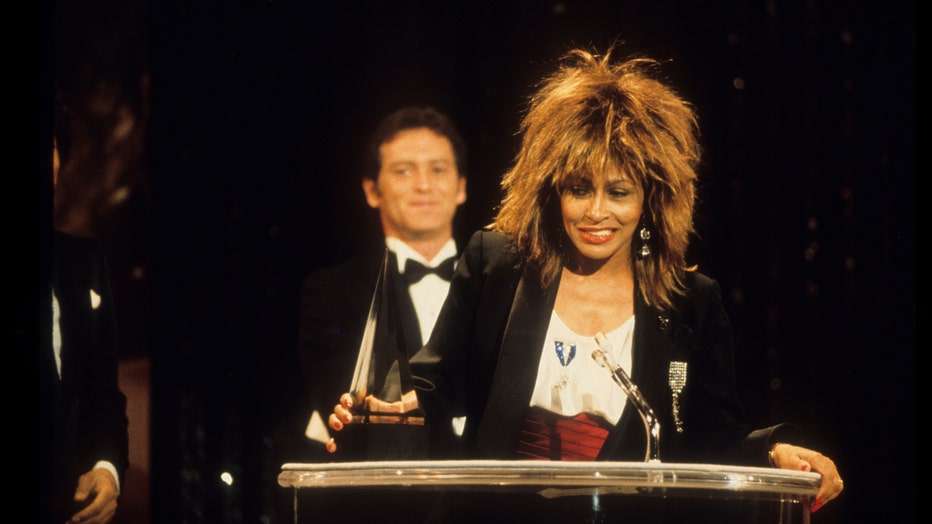 (L-R) Presenter Larry Gatlin and winner of the Favorite Soul / R&B Female Video Artist award Tina Turner, at the 1985 American Music Awards, on ABC. (Photo by American Broadcasting Companies via Getty Images)
Residents at the Davis Islands assisted living facility remember her fondly.
"She was a bundle of energy and movement," Elaine Casey O'Neill, another fan at the facility, said.
Wednesday, residents hosted an impromptu dance party and celebration of life for the music legend.
"First of all she was beautiful. Secondly, she had a voice, and she could dance, dance right across that stage," Nolan said.
READ: Kurt Cobain's smashed, autographed guitar sold to Nirvana fan for almost $600K
Turner could be seen dancing across the stage on her "Twenty Four Seven" Tour back in 2000 when she stopped at Amalie Arena in Tampa. Nolan too can't help but move to the beat.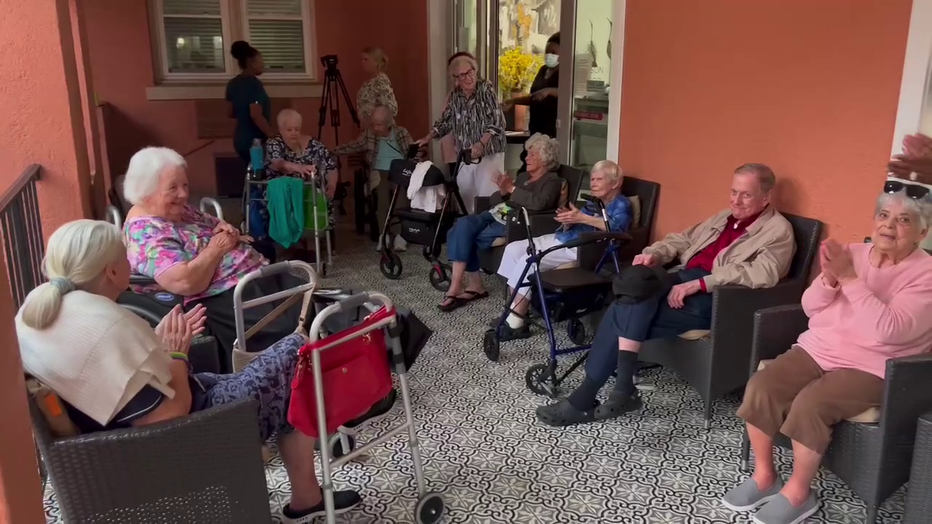 Residents at Hudson Manor Assisted Living on Davis Islands take time to remember Tina Turner after news of death broke. 
"Don't you remember the way she would move?" Nolan said.
Others remember her as a symbol of strength for many women. 
"She gave so much to women to speak out," resident Rosalee Moore said.
In her 2018 memoir, Turner opened up about abuse she said she suffered by her then-husband Ike Turner throughout their years as a duo.
MORE: Ray Stevenson, 'Thor' and 'Punisher: War Zone' actor, dead at 58
"Instead of being a mouse about it. She defied him and built a beautiful life for herself which gave to millions," Moore said.
Like many across the world, residents at Hudson Bay said they'll remember her for her infectious spirit.
"She brought show business. Big time. She was full of show business and energy, every moment that you saw here," O'Neill said.
Just like Vivian, whether it's a performance for thousands or a dozen both women show us all what it means to perform.
"They'll always remember Tina. They way she moved and danced and sang," Nolan said.