Simple ways you can cut costs and save more money
TAMPA, Fla. - Inflation has taken a serious toll on American households and savings accounts are dwindling fast as families try to make ends meet. So, FOX 13 sought out a savings expert who has some simple ways we can all cut costs and save more.
What if the secret to saving hundreds of dollars was as simple as downloading an app, canceling a subscription or getting creative with your morning coffee? 
Heather Brickell loves to save money.
"There are ways that you can live a sustainable lifestyle while being on a budget," says Brickell.
Brickell is a part time teacher, full time saver. She's a mom of two and started getting creative when her first son was born.
"Rewind several years ago when the couponing craze was huge, I would clip coupons and go to the store and get $100 worth of stuff for $10," Brickell said. 
READ: Report: Tampa Bay area tops cities where inflation is rising the most
Today, she still saves money while also saving the environment. 
Her first step: Stop wasting money on paper plates. 
"I have invested in these plastic plates and bowls. These are 50 cents each, we use these every night for dinner," Brickell said.
Instead of paper cards, she also suggested sending an E-Card. 
MORE: Costco maintaining low rotisserie chicken prices
Another suggestion – no need to spend a fortune on household cleaners loaded with chemicals. 
"I have found a way to make a multipurpose cleaner at home, and its like pennies on the dollar, so you take a cup of Dawn and fill the remainder with vinegar and this cleaner, I'm telling you, it gets anything squeaky clean," Brickell said.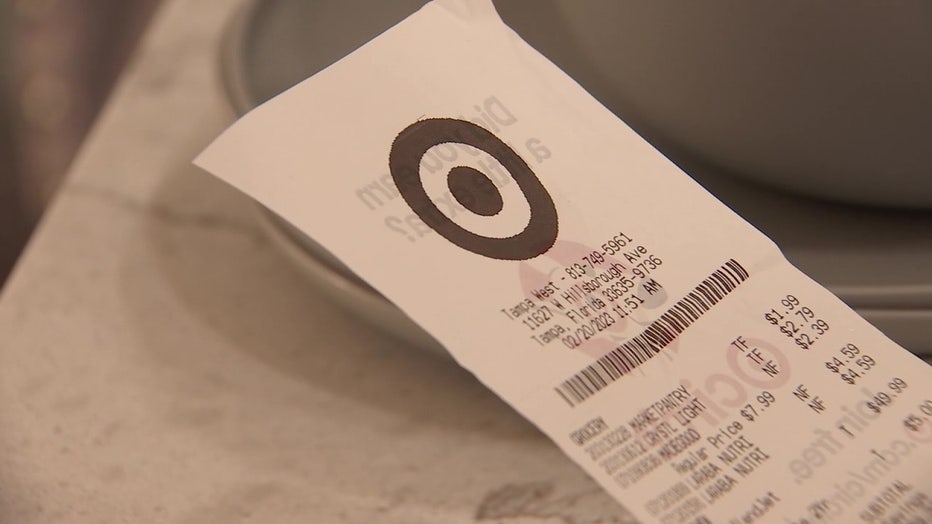 She said meal planning and stocking up will also add up, so she suggested getting a freezer. 
"Consider investing in a freezer, we have a small freezer in our garage, so if I see a sale on meats or vegetable like a BOGO sale, I'll stock up our freezer," Brickell said.
Buying second hand clothing and furniture will help you save and cut down on waste. 
PREVIOUS: Is tipping getting out of control? Most consumers say yes
"We found the most gorgeous entertainment center, I think it was like $500 on Facebook Marketplace," she said.
For the things we splurge on – like that $50 manicure or $8 coffee – Brickell does it at home. She bought her own gel polish and invested in an espresso machine. 
And, before you commit to downloading an app or signing up for a subscription, "set an alarm to remind yourself, maybe like the day before, that way you're not charged for it if it's not something that you're going to use," Brickell said. 
There are apps though that can make you money, like money saving apps such as Fetch, Upside or ibotta. 
It's all simple steps that will have you saving big in no time.