St. Petersburg artist discoverers new passion after life-changing injury
ST. PETERSBURG, Fla. - David McCauley is a professional artist located in St. Petersburg. 
He works with many different mediums but currently works mainly on oil paintings. 
READ: Tampa International Airport's pink flamingo 'Phoebe' earns international art award
"I'm pretty slow with my process and oil painting kind of lends itself to that pace," he said.
McCauley lives with paralysis due to an injury he sustained while diving into a swimming pool.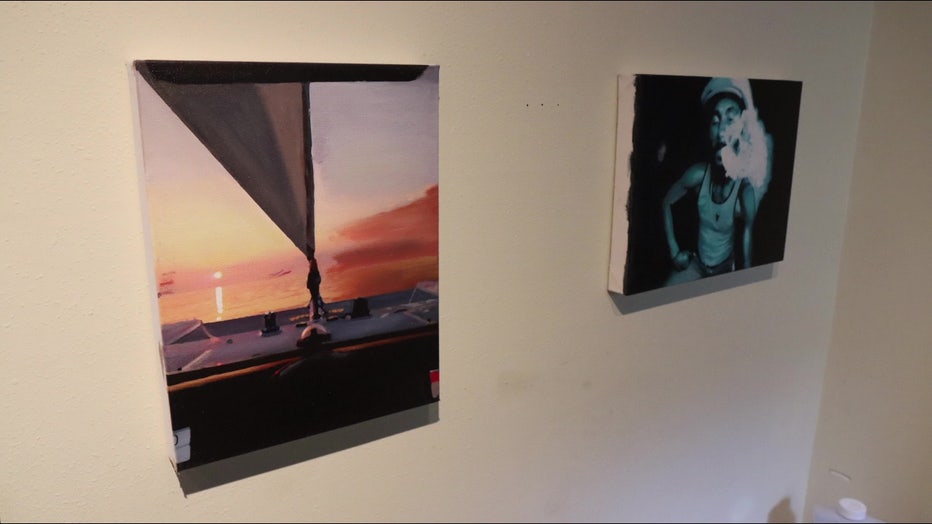 "Pre-injury, I was a skateboarder, snowboarder, surfer, and these things were taken away from me. You either relearn and adapt to how to do these things, or you find creative outlets," McCauley said. 
McCauley says his subject matter revolves around everyday life and things he encounters living with a disability. 
Click here to see more of his work.