Tampa Electric, Duke Energy propose rate hikes for customers after impacts from two hurricanes in 2022
TAMPA, Fla. - Tampa Electric and Duke Energy Florida are proposing rate hikes for customers after a roller coaster of natural gas prices and damage from two hurricanes last year. 
Both utility companies are proposing rate increases to the Public Service Commission, which meets on March 7 and will decide whether to approve the changes.
"If it's approved on Tuesday, we expect customer bills to go up about 10%," said Cherie Jacobs, a Tampa Electric spokesperson.
The utility companies said the increases factor in the increased costs of natural gas and repairs from Hurricanes Ian and Nicole.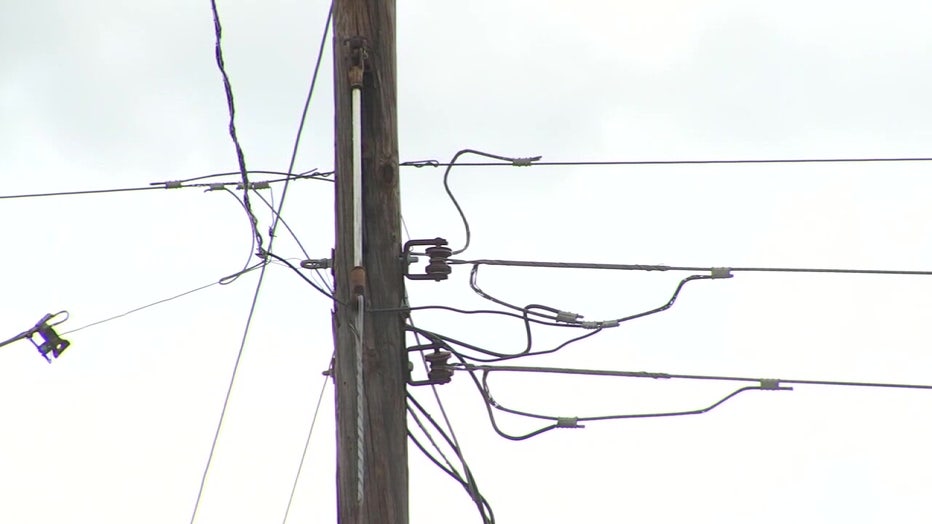 "We brought in 3,000 workers from other states to help us restore power so that our customers could get their power out more quickly," said Jacobs.
READ: Hurricane Ian causes estimated $1 billion in agricultural-production losses
TECO said it has spread out the increase over several months.
"We worked very hard to mitigate the impact on customer bills, because we know how things are with the economy right now, and we share everyone's concerns," said Jacobs. "At the end of last year, we did see the price of natural gas starting to come down and starting to stabilize, which is part of the reason we broke this adjustment into two pieces."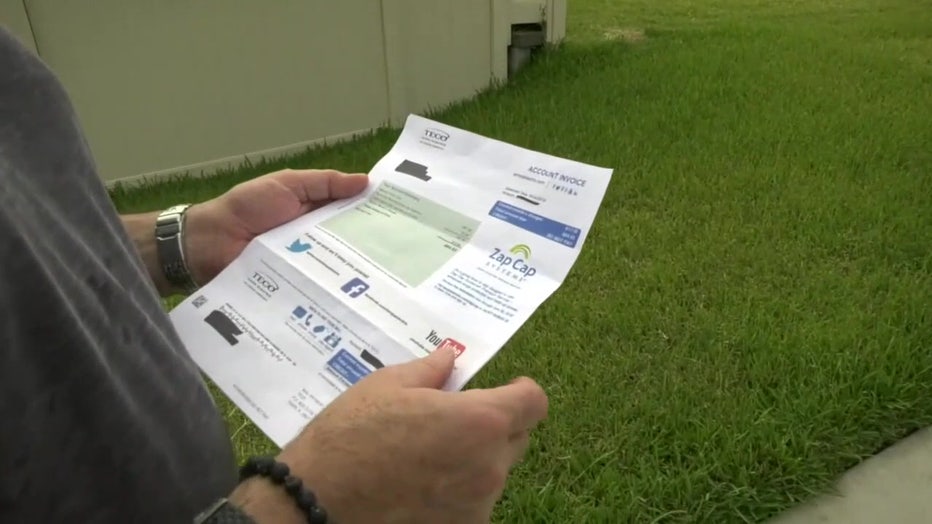 TECO and Duke Energy customers should prepare for a rate increase. 
Duke Energy originally forecasted a 20% hike on household bills in January, averaging about $33 more per 1,000 kilowatt-hours. But then, natural gas prices dropped, saving customers about $8.50.
"It's still an increase for customers, but we're basically reducing the increase we had asked for," said Ana Gibbs, a Duke Energy Florida spokesperson. "Our customers, if this particular filing is approved, would pay approximately $190 per 1,000 kilowatt-hours."
MORE: Residents of a Sarasota condo community not eligible for county help to remove Hurricane Ian debris
The changes come at a time when you may want to adjust the thermostat and energy use ahead of summer. Some Duke Energy customers said their power bills act like a roller coaster.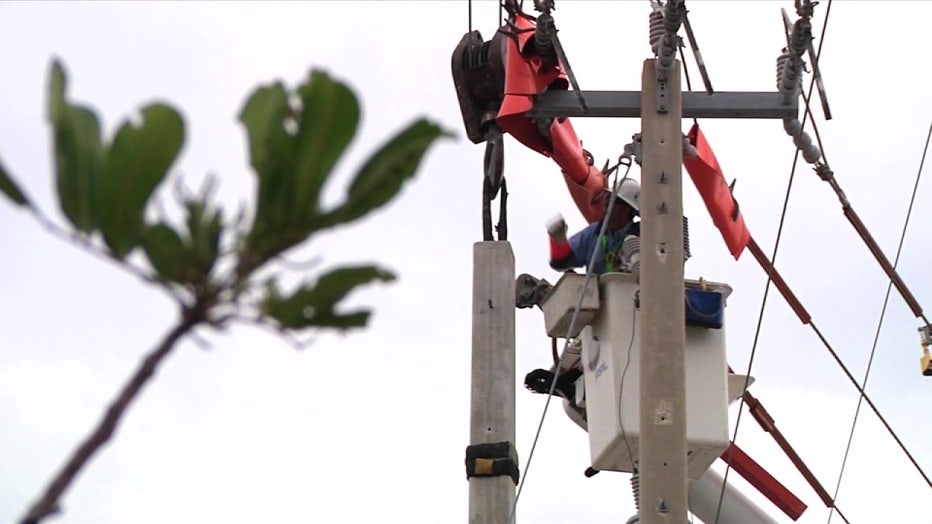 Crew member working on a power line. 
"It fluctuates. Last month it was like $80, but I've paid up to like $300 for a single month and I don't live in a big apartment. I just live in a very old building," said Mary Crotty, a St. Pete resident. "It's disheartening. I mean, St. Pete is already becoming next to impossible to live in unless you have roommates, more than one job, or you work somewhere that pays you very well which is wonderful but for service people and stuff, like it's hard."
Duke Energy and TECO have programs for customers concerned about budgeting and managing their payments. 
PREVIOUS: Florida beekeepers struggling after Hurricane Ian decimates at least 100,000 hives
"We're on a program where they charge the same monthly. They pro-rate it throughout the course of the year and it's gone up 8 or 10 percent I think recently. And then last year, we had a raise in it too," said Michael Paris, a St. Pete resident. "It's a utility, and it's a necessity for life. So the fact that it keeps going up and impacts a lot of people negatively and dramatically and for that reason, I'm pretty much concerned."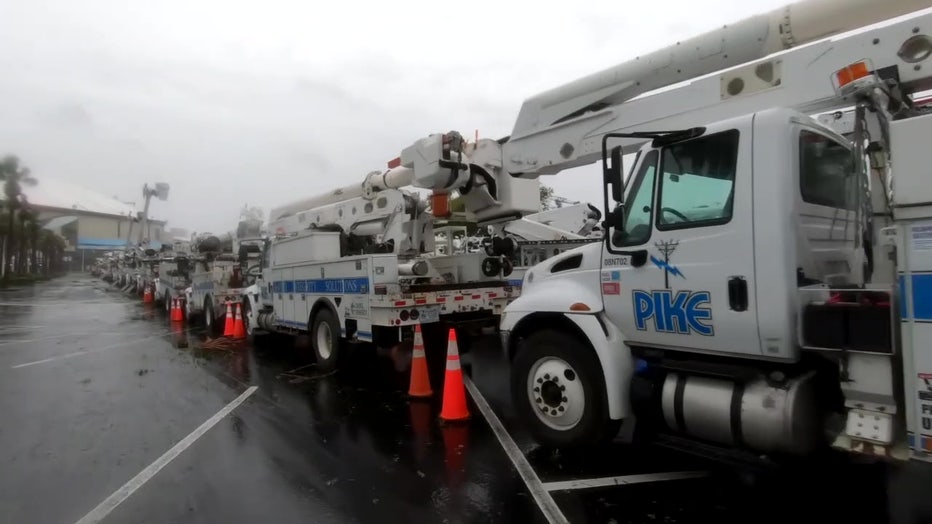 Power trucks line up ahead of a storm. 
There are options for customers to average bill payments or allow customers to choose their payment date. There is also income qualifying help and energy savings options, Gibbs said of Duke Energy.
TECO's spokesperson also offered these tips.
"This time of year, as it's starting to get warm, we do recommend keep your air conditioning at 78 degrees that will help reduce that cooling portion of your power bill," said Jacobs. "Also, close the blinds on the bright side of your house to help reduce the heat impact."
If the commission approves the price increases, customers will start to see changes to their bill in April.