Residents of a Sarasota condo community not eligible for county help to remove Hurricane Ian debris
SARASOTA, Fla. - A group of Sarasota retirees are fed up with piles of debris from Hurricane Ian that have been sitting outside their homes for months.  
Lori Melton keeps her dog close whenever she steps outside.
"My poor little dog I can't walk her by here at night. It's been a real challenge," she said.
A debris pile larger than her home sits across from her Sarasota County residence.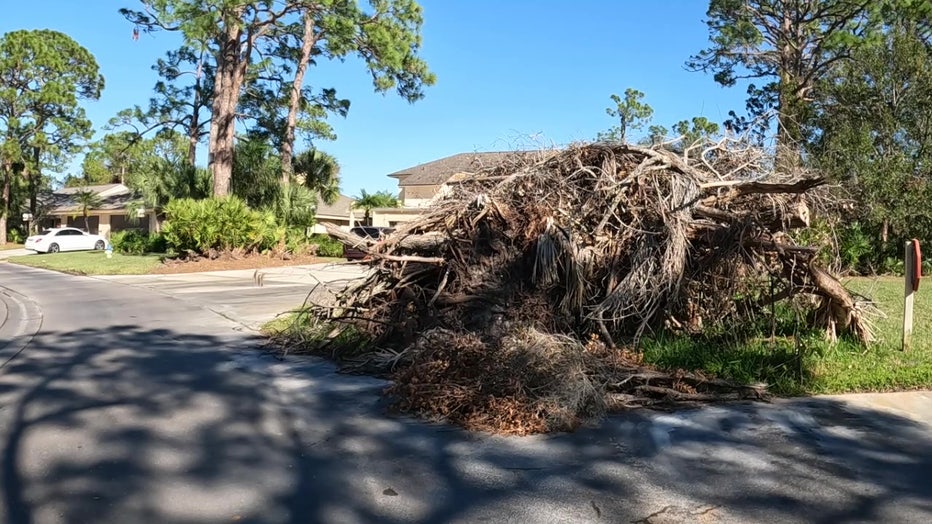 The association hired a company to cut up trees and piled them up but can't afford to pay to have them removed. 
Debris piles have sat at Village Des Pins for more than three months and they've become a concern.
READ: City of North Port explores new public-private partnership after extensive Hurricane Ian damages
"Animals come out of here. We've seen rats, bobcats, and coyotes. It's very scary and it's very dangerous," stated Melton.
The piles stretch across Village Des Pins and Pine Tree Village.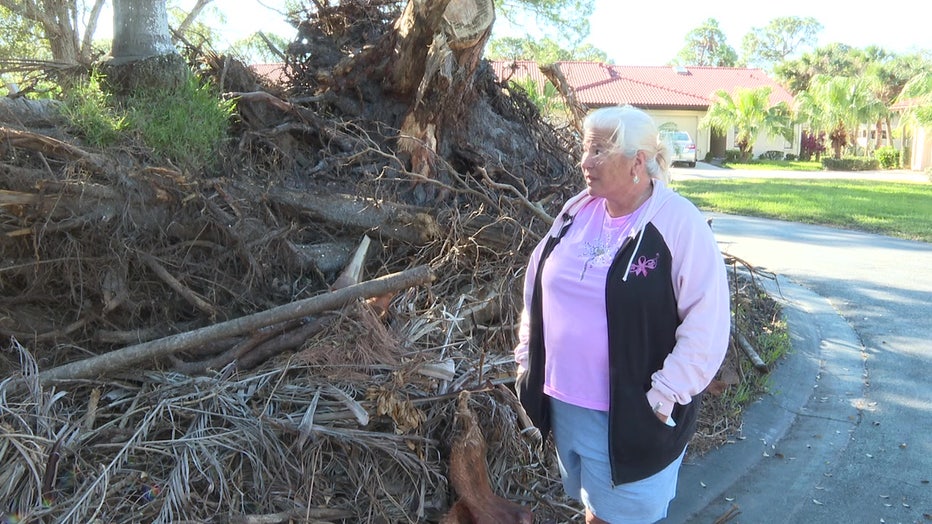 FEMA guidelines state that the neighborhood isn't eligible for Sarasota County to pick up the debris.
"It's an eyesore. It's almost becoming more of a fire hazard if it doesn't rain," stated George Melton.
Residents thought Sarasota County would pick up their debris, but under FEMA guidelines they are ineligible for help.
READ: North Port small businesses work to rebound after Hurricane Ian impacts
Their neighborhood is a condominium community and that is classified as a commercial property by FEMA.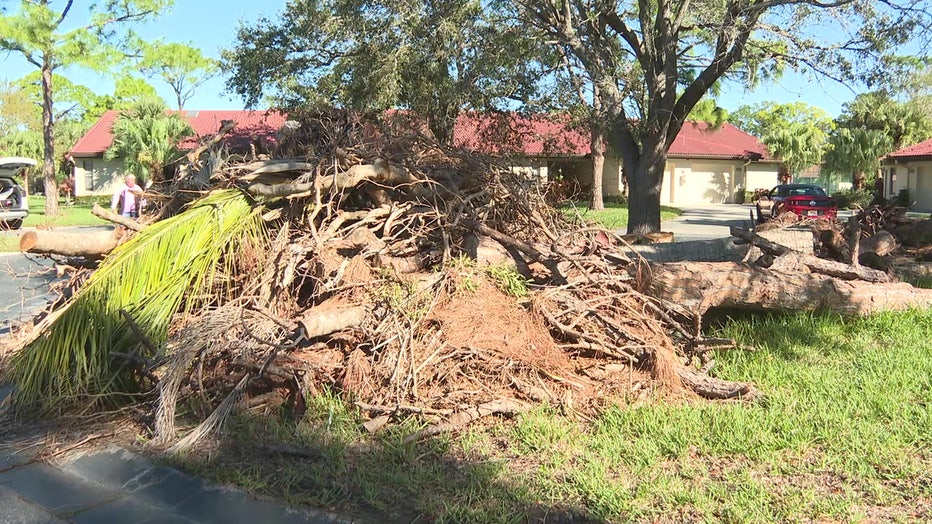 Some trees fell on resident's homes and after Hurricane Ian passed the community came together to begin a cleanup. 
"We still pay the same amount of tax as anybody else why should we be any different from getting any help?" Melton asked.
Some trees fell on residents' homes and after Hurricane Ian passed the community came together to begin cleanup.
READ: Florida beekeepers struggling after Hurricane Ian decimates at least 100,000 hives
The association hired a company to cut up trees and pile them up. It was under the impression the county would pick up their debris. To have the piles removed is an expense it cannot afford.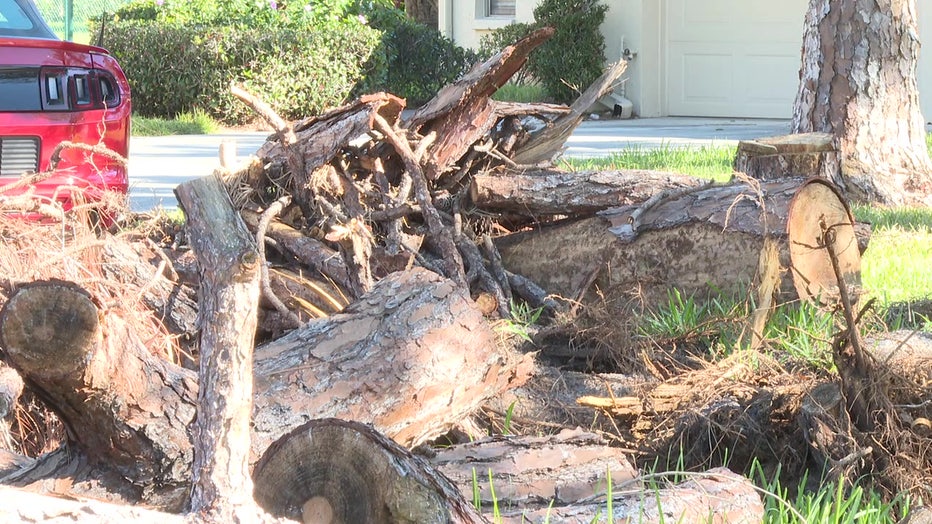 A pile of debris sits outside Sarasota homes. 
"We are all on limited incomes because we are all retired so it's a big effect if we have to pay to remove this stuff, where will we come up with our money," said resident Rick Sedler.
The piles remain as residents wait and hope someone will offer a hand.
"Hopefully somebody out there hears us and helps us. We are in need. Whether it be the county, FEMA, or a private company that just wants to help out. We are welcoming everyone," said Sedler.