This year's best photography by drones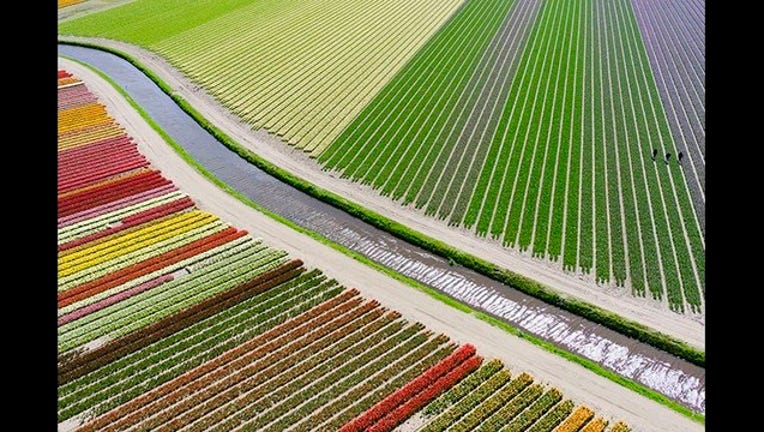 article
For the second year in a row, a website dedicated to the growing field of photography via drone has chosen some of the best photos taken by drone enthusiasts around the world.
The top choice as voted by users of Dronestagram was a shot from the Brazilian city of Maringa showing the top of a cathedral emerging from the fog below.
"I flew the drone [a] few meters up, making it disappear in the fog, and soon after, flew it back down because I could not fly it without visual contact," photographer Ricardo Matiello explained.  "I was amazed by the beautiful day above the clouds, and to my surprise and delight, I was able to take the exactly picture I was looking for."
LINK: See last year's winners
Other winners in the contest were selected by a panel that included a photographer and editor from National Geographic and members of the Dronestagram staff.  They awarded fantastical and fun shots showing everything from tulip fields to tropical islands.
"I was really amazed by the quality and the originality of most of the pictures we received from the participants of the 2015 edition of our great contest," wrote Eric Dupin, founder and CEO of Dronestagram.  "Last year we had to make a choice among 2,000 pictures. This year we had to review more than 5,000 pictures in three categories: Places, Nature, and 'Dronies' (selfies made with drones)."
LINK: See the full-size photos
Mobile app users, click here for the gallery of winners.