Trader Joe's recalls packaged salads over glass shards, plastic concerns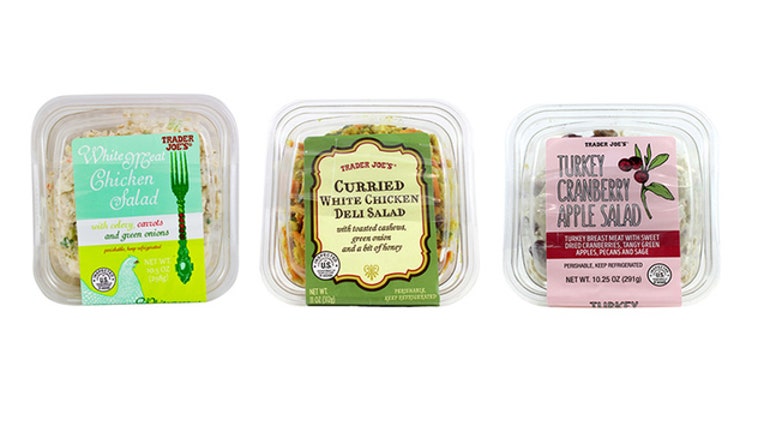 article
TAMPA (FOX 13) - Trader Joe's says it has recalled several packaged salads after a supplier said there may be shards of glass or hard plastic inside.
The grocery chain said Saturday on its website that packages of white meat chicken salad, curried white chicken deli salad and turkey cranberry apple salad sold in some areas that expire from Nov. 10-21 could be contaminated.
The products are labeled with the U.S. Department of Agriculture's "inspected" code P-40299.
The warning applies to white meat chicken and curried white chicken deli salads sold in Arizona, California, Nevada, Utah, Colorado, Louisiana, New Mexico, Oklahoma or Texas.
Read more on FoxNews.com.