USF researcher plans to live underwater for 100 days to study body's response to extreme pressure
KEY LARGO, Fla. - A University of South Florida professor is on a mission to learn how humans respond to long-term exposure to extreme pressure – and he's using his own body to do it by living underwater for more than three months.
Joseph Dituri is an underwater researcher and a U.S. Navy veteran. Wednesday, he began his 100-day mission living 30 feet below the surface at Jules' Undersea Lodge in Key Largo. Besides the scientific reason for his adventure, the 55-year-old is attempting to set a record for underwater human habitation at ambient pressure. 
The previous record was 73 days, set at the same Florida Keys hotel by two professors in Tennessee.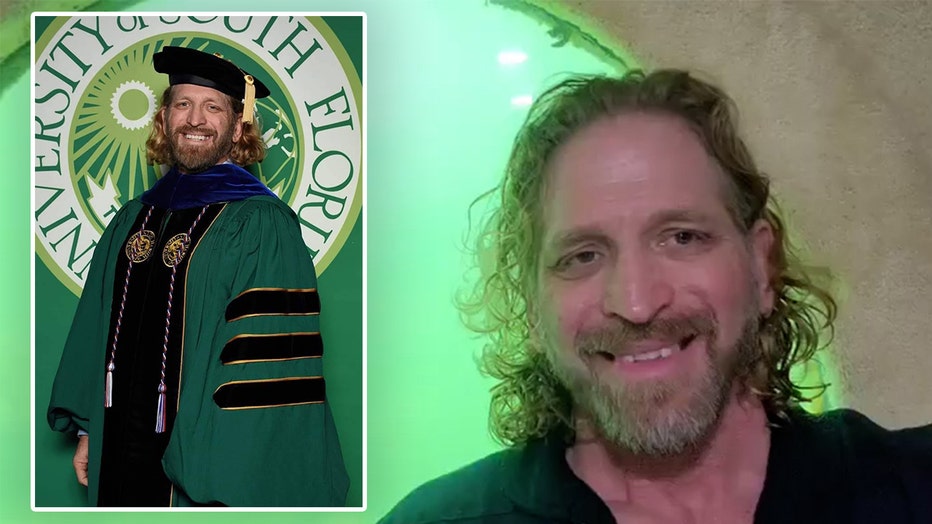 "The human body has never been underwater that long, so I will be monitored closely," Dituri said in a statement. "This study will examine every way this journey impacts my body, but my null hypothesis is that there will be improvements to my health due to the increased pressure."
In a video, he gave a tour, describing his living space as about 8 feet in diameter and 13 feet long. It's about a 100-square-foot habitat.
"We do have a great view and window," he said, showing the submerged view.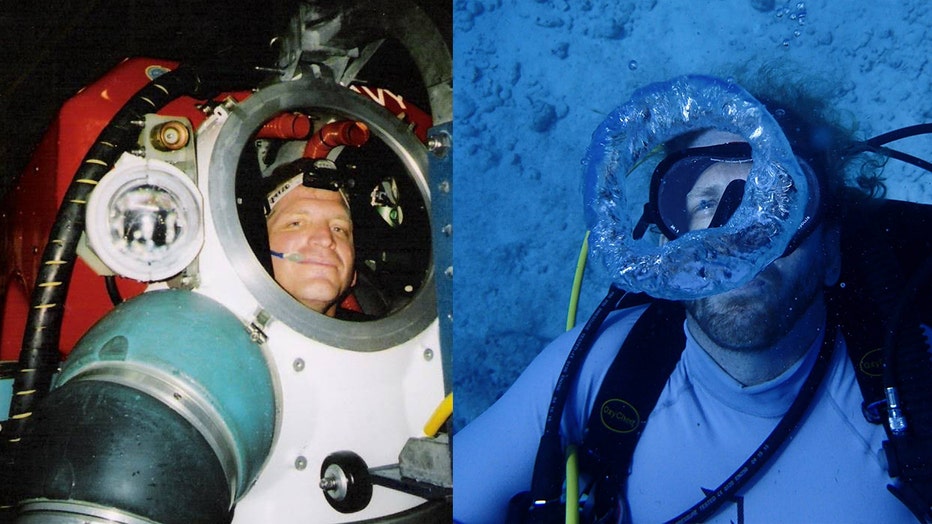 A medical team will dive into his habitat throughout the journey for medical checks. Before and after, Dituri will face psychosocial, psychological and medical tests, including blood panels, ultrasounds, and electrocardiograms, as well as stem cell tests.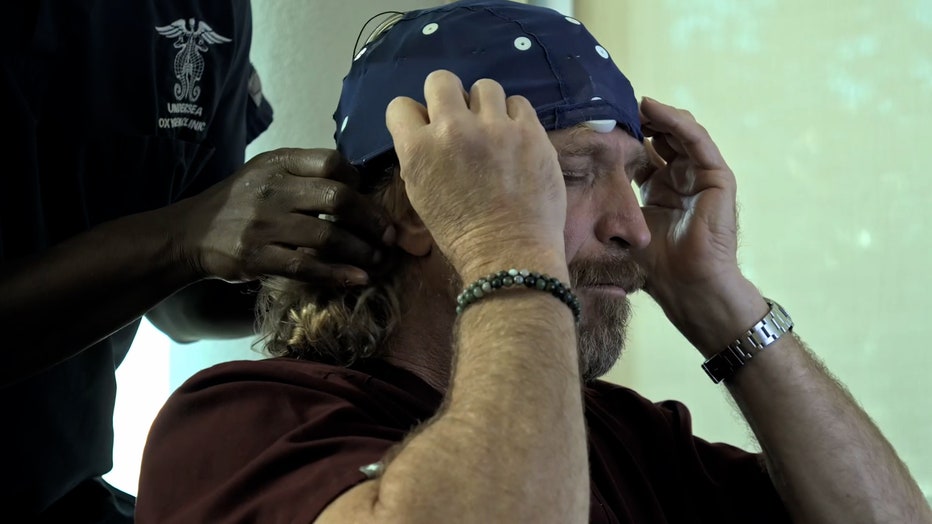 The facility is situated 30 feet beneath the surface and was originally fabricated as a marine research laboratory and converted into an underwater hotel in 1986. 
Since Dituri plans to stay there through June, he will continue to conduct online high school and college classes. 
He also plans to test new technologies, such as an artificial intelligence tool – developed by a colleague – that can screen a human body for illness and determine if any medications are needed.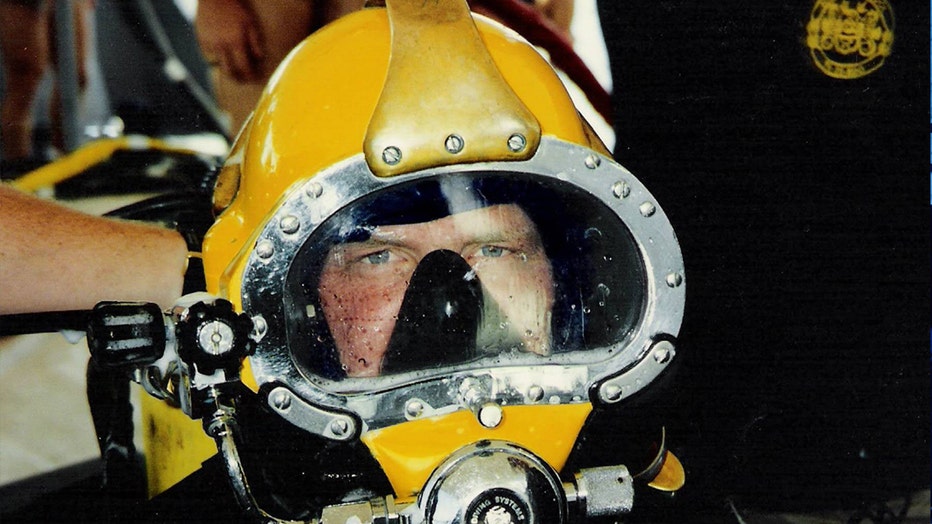 Dituri plans to use this project as a platform for STEM outreach by welcoming adults and children with chaperones to join him for 24 hours at a time, giving them an opportunity to explore the ocean and learn the research process. 
According to a USF press release, Dituri connected to science while serving in the U.S. Navy for 28 years as a saturation diving officer. He retired in 2012 as a command, and enrolled at USF to earn a doctoral degree. He wanted to learn more about traumatic brain injuries.
"Many of my brothers and sisters in the military suffered traumatic brain injuries and I wanted to learn how to help them," Dituri said. "I knew well that hyperbaric pressure could increase cerebral blood flow and hypothesized it could be used to treat traumatic brain injuries. I hypothesize that applying the known mechanisms of action for hyperbaric medicine could be used to treat a broad spectrum of diseases."