'Waffle House Challenge' helps Pinellas realtors raise money for hungry kids
ST. PETERSBURG, Fla. - A group of Pinellas County realtors is raising money one waffle at a time. 
At the Waffle House on Treasure Island, the Walseth Real Estate team is enjoying the special of the day - Waffles with a side of philanthropy. Second helpings and maybe even thirds are encouraged.
"What we're doing is we're sitting in Waffle House for 24 hours," Sarah Schumacher, of the Walseth Lockhart Team with Keller Williams Realty. 
They're taking part in the Waffle House Challenge to raise money for "The Kind Mouse." It's a non-profit food pantry that packs nutritious snacks for students to take home on weekends, holidays, and summer breaks.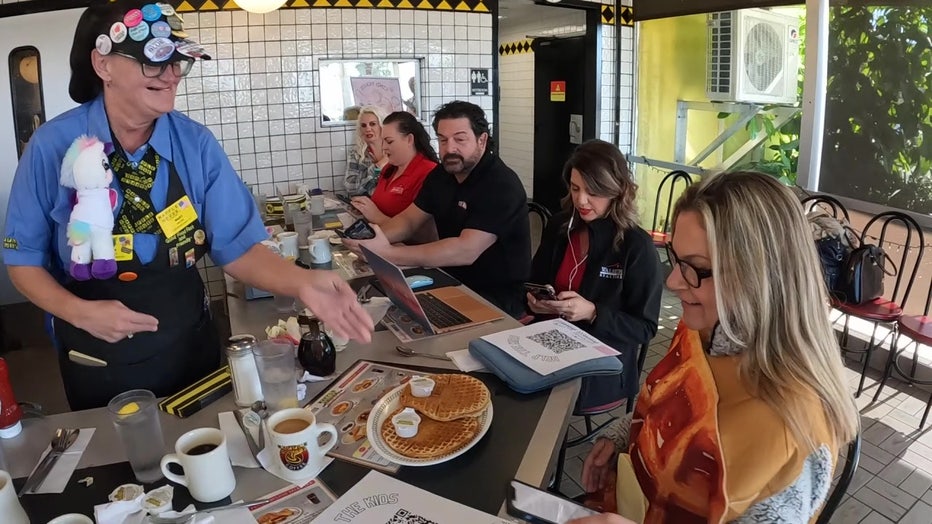 Realtors with the Walseth Real Estate team are participating in the Waffle House Challenge to raise money for charity. 
"Right now, we're feeding on average 1,700 children a week," said Gina Wilkins, the founder of The Kind Mouse. "I mean, tummy's a week, not children, but we're feeding 1,700 tummies a week, so it'll be a huge help." 
READ: America is more rent-burdened than ever: These cities take the biggest chunk of your budget
For every waffle they eat - they get an hour off their time in the Waffle House. And for every $100 donation they get, that's another hour early they can leave the restaurant. 
"It's going good. I've eaten one waffle," said Schumacher. "It was difficult, but I got one waffle down. I've got about $100 raised, so that's two hours off of my jail sentence here at the Waffle House."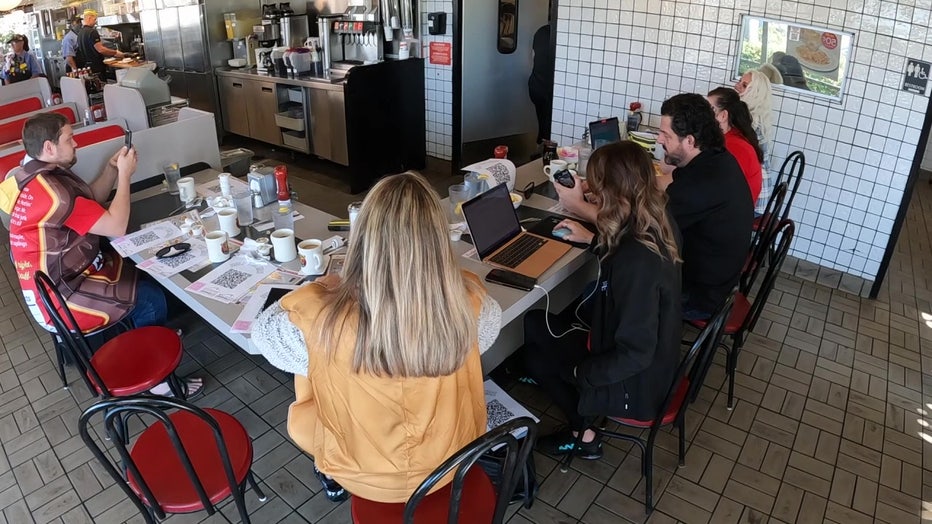 The realtors are expected to sit in the Waffle House for 24 hours. They can leave an hour early for each waffle they eat and every $100 they collect. 
"I think I'm down to eat two waffles already," said Trish Bannister, of the Walseth Lockhart Team with Keller Williams. "And then I've had $200 in donations come in. So that is four hours off my time and we, hopefully, my goal is to be out of here by 5 p.m." 
There was no waffling among the group when they first served up the idea.
READ: Here's how the 'Waffle House Index' measures a hurricane's potential impact
"It is a good time," shared Bannister. "We get along great. We have so much fun together as a team and what better way than to eat some waffles and give back to charity."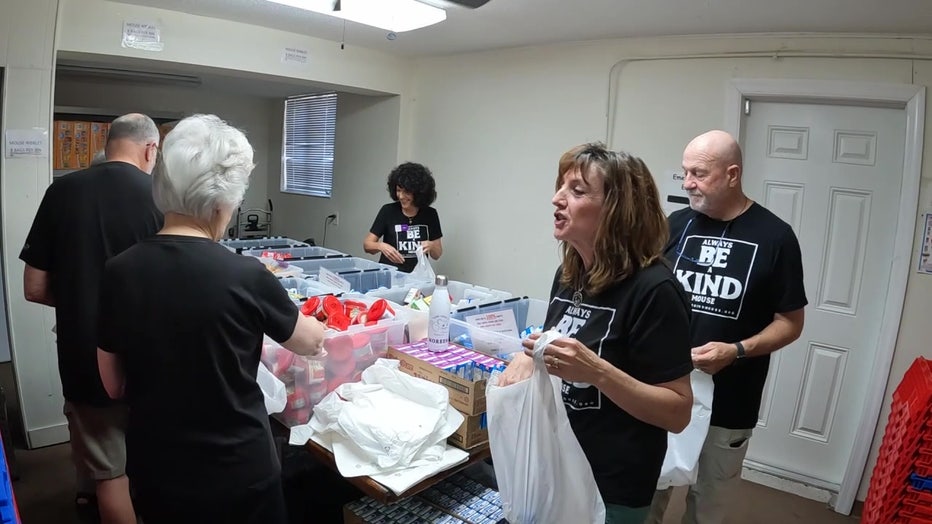 Volunteers with the Kind Mouse pack meals for kids to take home on the weekend. 
It's the second year in a row they've done it but hope to make it a tradition. 
"It was just a charity that we thought we could really get behind and just give our love to," Bannister said. It's love that The Kind Mouse, and the many tummies they fill, are thankful to receive. 
The group raised a little more than $8,000 of their $25,000 goal. 
Click here to learn more.