Woman arrested after falling asleep in car with gun in lap, meth in backpack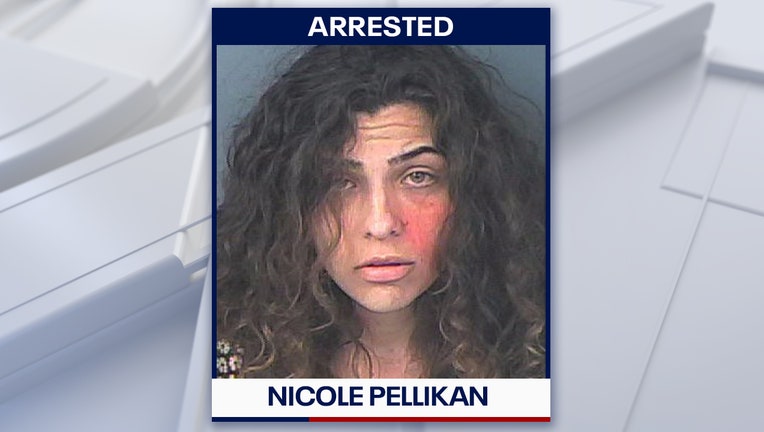 article
BROOKSVILLE, Fla. - A woman is facing drug charges after deputies say she fell asleep in her car at a gas pump in Brooksville with a firearm in her lap.
According to the Hernando County Sheriff's Office, a deputy was at the 7-Eleven gas station located at 7170 Barclay Avenue in Brooksville when he saw a suspicious vehicle at the fuel pumps.
A gas station employee told the deputy that the vehicle had been at the pump for more than 45 minutes. 
The deputy said when they approached the vehicle, 30-year-old Nicole Pellikan was asleep in the driver's seat with a firearm in her lap. 
READ: Substitute teacher accused of inappropriately touching students in Citrus County, deputies say
The deputy also saw two glass smoking pipes that are often used for narcotics.
Pellikan was removed from the vehicle and investigators found a backpack with her driver's license and a baggie with 20 grams of methamphetamine inside. 
READ: Why are fewer tipsters calling Crime Stoppers?
Deputies say Pellikan did possess a valid concealed weapon permit.
Pellikan was arrested on charges of possession of methamphetamine and possession of drug equipment.