Arians golf tournament raises funds for charity and helps newest Bucs build bonds
PALM HARBOR, Fla. - It was a day for fun and philanthropy at Innisbrook's Golf and Resort as the Tampa Bay Buccaneers helped raise money for the Arians Family Foundation. 
Bruce Arians, former head coach for the Bucs, and his wife Chris are advocates for foster children in need of mentors. It's their calling, and the Arians are calling on the community to help the cause. 
"I beg our seniors I know you're bored," said Bruce Arians. "It doesn't take all your time and what better person to be a help, be a positive influence in a child's life than a grandparent."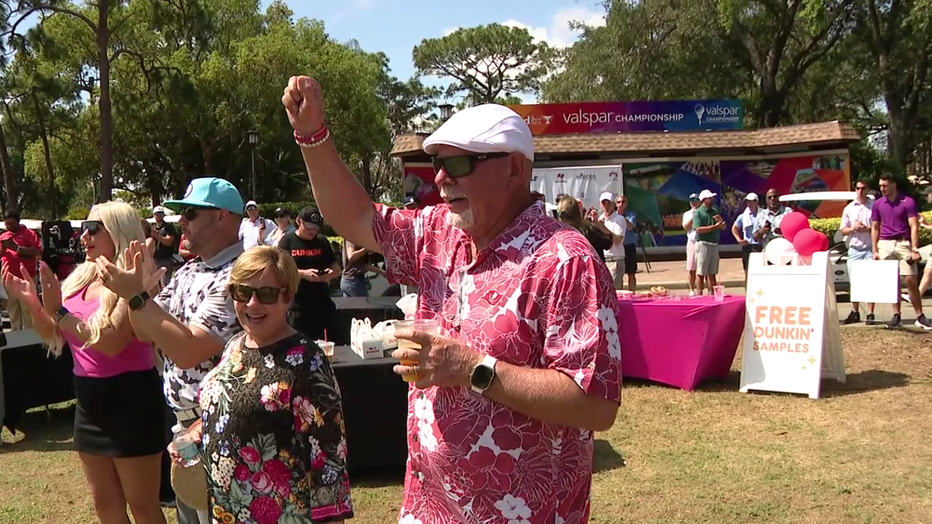 RELATED: Bucs working on re-establishing winning attitude in the post Brady era
"Unfortunately there are more kids in the system, more kids need help, and it's all about kids," said Chris Arians.
Charitable works are nothing new for the Bucs. It's been a Hall of Fame effort since the days of Tony Dungy.
"You get invested in this community, they get invested in you," said former Bucs player Ronde Barber. "That was a Tony-ism way back in the day."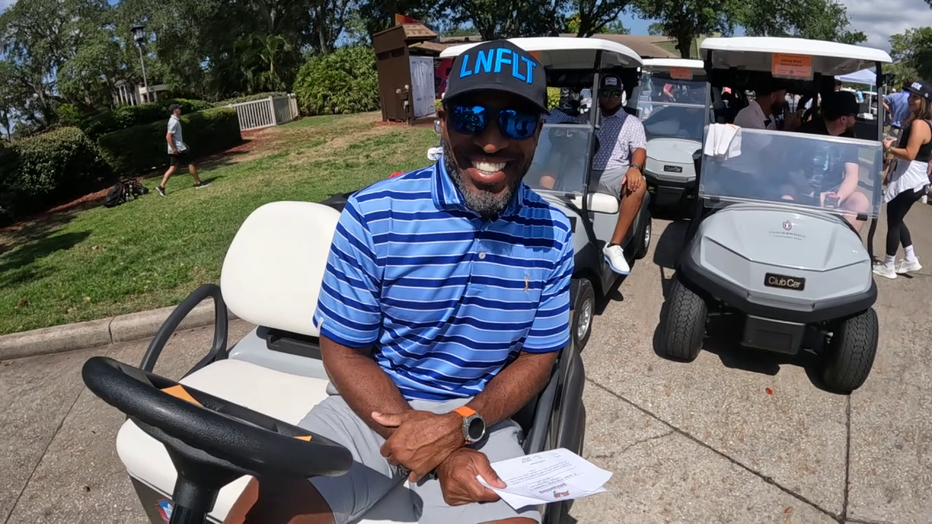 While this tournament's primary goal is to raise awareness and funds for children in the foster care system, there is also an added benefit for the players. It's an opportunity for them to bond with their new teammates outside of work. 
SPORTS: Tampa Bay Buccaneers sign QB Baker Mayfield as possible Tom Brady successor
It gave the Bucs' newest quarterback Baker Mayfield a chance to get to know his teammates better and also put his athletic talents on display – all while helping support one of his biggest advocates Bruce Arians.
"He's always had brutally honest tips and pointers, and I appreciated that," said Mayfield. "That's a respect thing. So yeah when he asked me to be able to come out here it was a no-brainer."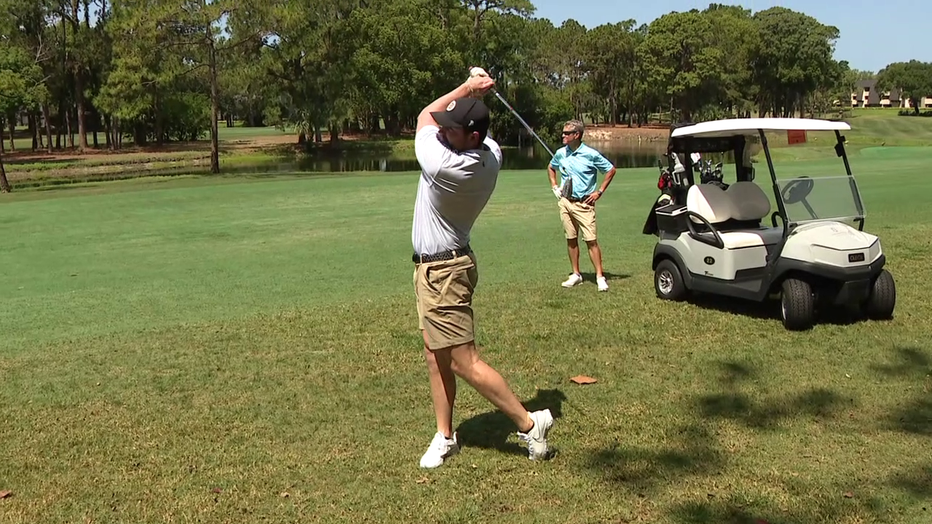 Kyle Trask tee'd it up as well, giving it his best swing just like he plans to do competing with Baker for the Bucs' starting quarterback job.
"Me and Baker have just been trying our hardest to just learn the system as fast as we can," said Trask. "I think it's going to be a great room, and I think we are setting the foundation for a great year."
While it will be a while before the Bucs name its starting quarterback, on this day, it was the Arian Family Foundation's time to shine.