Bucs working on re-establishing winning attitude in the post Brady era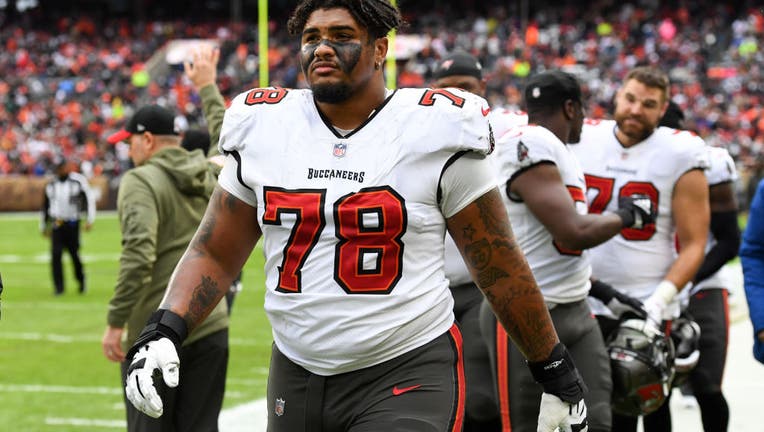 article
TAMPA, Fla. - Outside the walls of One Buc Place, expectations have dropped off drastically with the exit of Tom Brady. Brady is credited for changing the culture to a winning one when he arrived three years ago. Now it's up to the remaining veteran leaders to cultivate the Buccaneer way. 
"I think what we're going to do this year is we're going to establish a good culture and kind of let that breed itself," said Tristian Wirfs. "We want it to kind of affect the whole team, and everyone will be on the same page and us to be a unit. We have got a new thing up on the board. It says Attitude breeds responsibility. I think that kind of speaks for itself."
Despite winning the NFC South for a second straight year for the first time in franchise history, the Bucs finished with a losing record. The Bucs were knocked out of the playoffs in the first round for a second straight year following the Super Bowl victory, and Tristian Wirfs believes that exposed an underlying issue. 
READ: Bucs running back Rachaad White ready to take on 'RB1' role
"Winning the Super Bowl was kind of like a blessing and a curse at the same time," said Wirfs. "I feel like it united some groups of people with some guys, and it kind of made individuals."
With back-to-back Pro Bowl seasons and a reputation as arguably the best offensive tackle in the NFL, Wirfs is now one of the Bucs' veteran players that has earned the ear of the locker room.
"I don't want to say take over the room. That's not the right phrase," said Wirfs. "I want to be someone that the guys can turn to, that's going to be the voice of the offensive line. That's going to stand up for us when need be. Take the brunt of things when, if things are not going so hot. I think I'm more than ready to do that. I think it started last year. It's been kinda of snowballing into where we are now. I'm all for it."
MORE: Tampa Bay Buccaneers sign QB Baker Mayfield as possible Tom Brady successor
The Bucs will need strong leaders and better play from returning players and their new additions. 
"There's two things you can control attitude and effort," said Wirfs. "I've been saying it for three years. I think if everyone buys into that, it's going to be really good."