Tampa Spartans hockey looks for undefeated season
TAMPA, Fla. - Heading into their final four games of the season the University of Tampa Men's Club Hockey team currently sits atop their conference standings with 19 wins.
"We have something special," stated Michael Pettijohn, a graduate student defenseman on the team.
What is even more impressive than the Spartans' 19 wins is the zero losses they've suffered so far.
"Yeah, you can't complain," joked one of the team's captain Grant Parrish.
So far, the Spartans are the very definition of perfection on the ice this season.
"It's just a constant train that keeps on rolling," said junior forward Ryan Andrews
"We've got a great group of 16 new guys, a couple of guys up from the division three team, a couple of freshmen and they all just want to play hockey."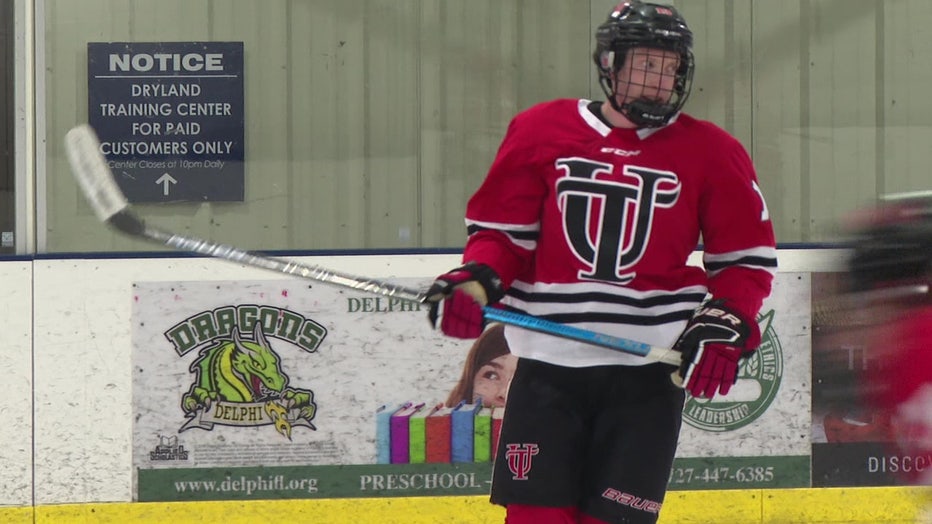 The Spartans hope to have an undefeated season. 
With just four games left on their schedule, the Spartans are bent on not just being perfect but maintaining their perfect record.
What might be most impressive is that the team currently outscores their opponents, on average, by five goals per game.
"I mean it's a tight-knit group and we're getting scoring from the defensemen to the forwards," said Parrish.
This level of success is nothing new to the Spartans, however.
Last season, the team lost only one game in the regular season before suffering a season-ending upset in the playoffs.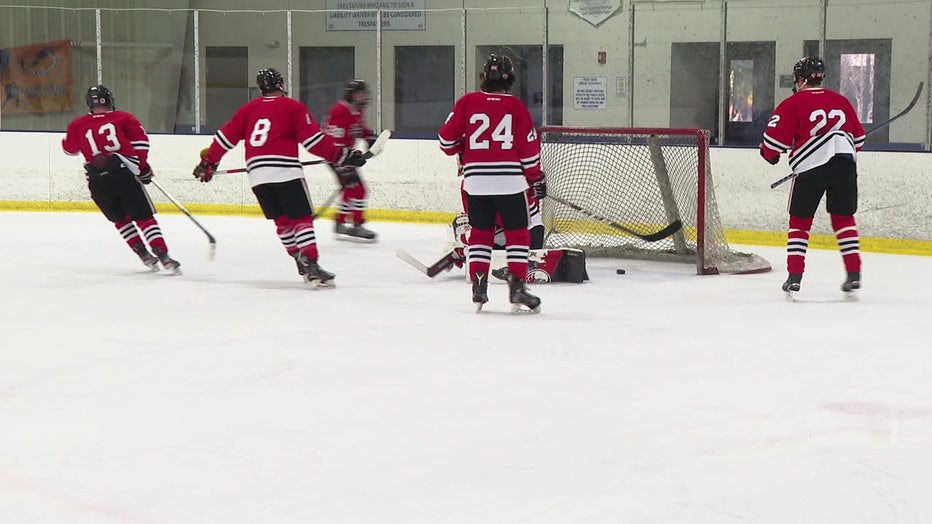 The University of Tampa hockey team at practice. 
That loss has now motivated the team to reach for even higher goals this time around.
"We actually do have a lot to prove this year," shared head coach Lance Tackett.
"Last year we got upset in nationals so it's time this year. I feel like, and the guys believe, too,  it's our year."
Motivated by just one loss, the Spartans have done nothing but win ever since as they chase the program's first-ever national title.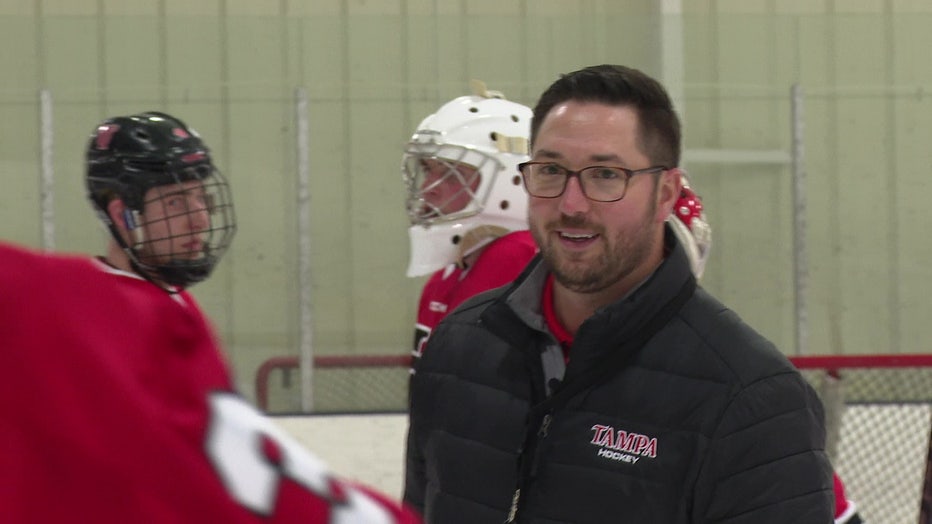 "We were there. We tasted defeat," said Tackett. "We know what it takes now. And I think these guys will do anything to make it happen this year."
Motivated to play perfect, be perfect and stay perfect, the Spartans don't plan on losing any time soon.
"Winning is our structure and we hate losing," said Andrews.
The Spartans will look to put that perfect record on the line this weekend with two home games against Florida on Friday and Sunday.